Line managers are increasingly turning to Google for their information instead of the HR department, according to new research, but why?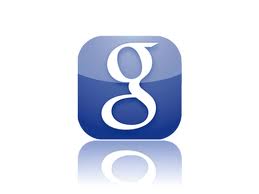 Four in 10 line managers believe
Google
is a better source of information than their HR team, according to new research from global management consultancy, Hay Group. And it appears growing frustration with HR may be behind the reasoning.
Further results from the British research shows that 48% of line managers think their HR team is too slow to respond to requests, while a further 40% feel HR actively block them from making decisions themselves.
Two-thirds (66%) also said HR closely guards information and data, and in addition 58% feel the hiring, promoting and resource planning process is "convoluted and inefficient". So strong are line managers' feelings on this that 56% agree or strongly agree that they could make "better, faster decisions"' if HR were to share more information.
The rumblings, however, have not gone unnoticed in the HR department with over a third (38%) of HR Directors agreeing or strongly aggressing that their team spends too long "hand-holding", which prevents them from taking a more strategic view. And the majority (94%) believe that empowering line managers to make people decisions is a top priority.
Hay Group consultant,
David Smith
, stated that building a stronger alliance with line managers is a key concern for many HR Directors
"HR policies provide a strong framework for managers and their employees to act in a way that supports the overall business strategy. The challenge, as we can see from our research, is how to translate this meaningfully to the frontline without stifling or controlling," he commented.
"Activating the workforce by putting more information into the hands of managers is the answer to this challenge. By relieving the pressure on HR and harnessing new technology to give managers access to the information and support they require at their fingertips, HR will start to partner more effectively with managers across their business."
Do you agree with the findings? Let us know in the comment section below.