New Zealand has adopted Australia's model for workplace health and safety laws with one high-profile director already resigning as a result.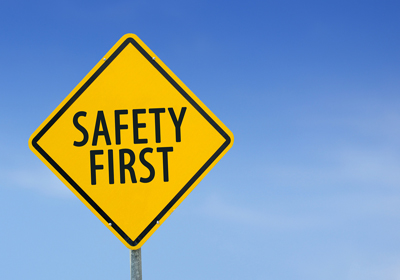 As New Zealand moves towards an Australian health and safety model, employers are being reminded of the impending laws that will revolutionize the issue of personal liability in the workplace.
Due to come into effect on April 4, the Health and Safety at Work Act 2015 will mirror Australia's current model, under which senior business leaders can be held personally responsible for the safety of their workplace.
"Early reaction suggests that corporate New Zealand, and in particular its directors and officers, are taking the new laws very seriously," says leading employment lawyer Jack de Flamingh.
Sir Peter Jackson, perhaps one of New Zealand's most famous figures, has already resigned as a director of Wellington-based design company Weta Workshop – reports indicate the decision was in direct response to the new WHS laws.
Even Australian employers who were reluctant to believe they could be held personally liable have now accepted the responsibility as part of their position.
"They must be 'safety literate,'" explains de Flamingh. "This means they need to be able to sign off, on an informed basis, on safety initiatives and robustly interrogate their executives about safety – in much the same way that they must be financially literate in order to sign off on financial matters."
Directors and executive officers will soon be required to exercise due diligence and ensure the company complies with its WHS duty. Due diligence, says de Flamingh, is defined to include the following steps.
Acquire – directors are required to not only obtain but to continually develop up-to-date knowledge of work health and safety matters.
Understand – they are expected to competently understand of the nature of the business' operations as well as the hazards and risks associated.
Provide resources and processes – bosses are also expected to ensure that the company has appropriate resources and processes in place to eliminate or minimise risks.
Monitor – officers must establish and maintain appropriate processes for reporting accidents and hazards and risks as well as analysing them and responding in a timely manner.
Comply – they must ensure the company implements processes for complying with any duty or obligation of the WHS laws
Verify – directors must verify the provision and use of the resources and processes required.
"Breach of the officer's duty attracts a maximum penalty of NZ$600,000 and/or imprisonment of up to five years," warns de Flamingh.
NZ Institute of Directors chief executive Simon Arcus praised Peter Jackson's decision – "The age of the sleeping director is absolutely dead," he said. "This reinforces the need for directors to be across all aspects of their role, with health and safety being a key consideration."
Health and safety reform and other legal issues will be discussed at the upcoming
Employment Law Masterclass
for HR managers in Wellington and Auckland.
More like this:
Are Kiwis really overworking themselves?
VW workers slam CEO's goal as 'unrealistic'
Viral video praises inclusive employer