Beaches, baches and…business suits? Study shows scores of Kiwis are eschewing their time off and staying in the office instead.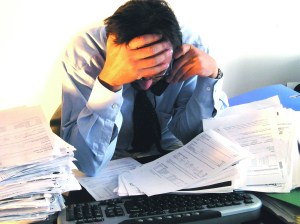 Beaches, baches and…business suits? While Kiwis are known for their laid-back attitude and love of the summer, it seems many are choosing to stay in the office instead of soaking up the sun.
Recently released research for online booking firm Expedia found that Kiwis on average have 20 days of annual leave but last year took just 15 of them – but why?
Financial concerns and heavy work schedules are among the reasons cited by Kiwis as to why they leave time off on the table but savvy industry professionals say HR should be encouraging workers to get out of the office and enjoy a vacation.
"If you really care about building a strong team, you should be actively encouraging employees to book real vacations – not just a day or two here and there, but at least a solid week away, ideally a couple of times a year," says
Alison Green
, the woman behind popular industry blog
Ask a Manager
.
"You want well-rested, refreshed employees, and you're not going have that if people never get away and truly disconnect," she continues.
According to the research, nine in ten New Zealand workers "somewhat or strongly agree" that they feel happier after a holiday but with two thirds admitting their bosses are supportive of time-off, how can HR be even more encouraging?
"First and foremost, lead by example," stresses Green.
"
Your team will take their cues from you. If you're giving lip service to taking time off but don't do it yourself, your team is likely to wonder if it's really okay for them to do it. That means that you need to take vacations yourself and not talk about how difficult it is to get away."
Green also advises HR professionals to stay on the look-out for any quiet times coming up in an employee's schedule.
"If someone has a slow period coming up, point it and out suggest it's a good time to take some time off," she says. "If they haven't taken time off in a while, point it out and ask what needs to happen for them to be able to get away."
More like this:
Employers will suffer over Auckland's housing crisis
Yahoo tells execs: Please don't leave – we'll pay you!
HR is "off target" when managing mature workers