Plus business fined for not paying staff, salary checker app released and appointments have been made to the Extractives Industry Advisory Group.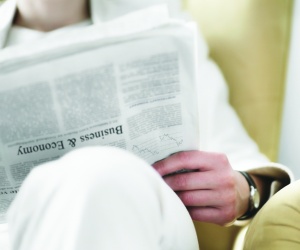 Online job vacancies pick up in March
The number of jobs advertised online grew by 1.9% in March 2014, following a 1.3% decrease in February, according to the Ministry of Business, Innovation and Employment's latest Jobs Online report.
The monthly growth is largely driven by a bounce back of skilled vacancies in the healthcare and medical industry which increased by 4.3% in March. Skilled vacancies also increased in the sales, retail, marketing and advertising (up 2.0%) and information technology (up 0.9%) industries.
Regionally, Canterbury (up 3.6%) leads the growth in March, followed by Auckland (up 1.0%).
Extractives Industry Advisory Group appointed
A group of extractives industry experts have been appointed to provide advice to the
WorkSafe
New Zealand Board on the implementation of the new regulatory framework for mining and tunnelling.
The Extractives Industry Advisory Group will be tasked with advising the Board on the effectiveness of the new regulatory environment, the effectiveness of WorkSafe NZ in administering and enforcing the regulations and their governing Act and to be a conduit between WorkSafe NZ and the industry.
The group will be chaired by Gavin Taylor, who was seconded to the former Department of Labour from the Queensland Department of Natural Resources and Mines to assist in the setting up of New Zealand's High Hazards Unit. He will be joined by 11 other industry experts including operators, academics and union representatives.
Business fined for failing to pay staff
Two Blenheim residents running a vineyard contracting business have been fined more than $2000 for not paying staff wages and holiday pay.
In a determination from the
Employment Relations Authority
, Papani Tupou and Ofa Fotu-Moala were fined $2361.96 for not paying their staff properly and for not complying with Ministry of Business, Innovation, and Employment requirements.
In June last year, they offered seven people staying in a Blenheim backpackers' hostel casual employment, which they did but were not paid for. The workers raised the issue with the Central Amalgamated Workers' Union, who passed it on to a labour inspector to investigate.
The inspector served an improvement notice on the employers, requiring compliance with the law so the workers were paid at least minimum wage, their holiday pay, were given written employment contracts, and that records of their employment were kept by the contractor. The two failed to comply with the notice.
Salary checker app updated
Recruitment consultancy Robert Walters has released its updated salary checker app.
The app allows job seekers to check their market rate across regions in more than 20 countries, including New Zealand. It also shows how salaries have fluctuated in the last three years.
The Robert Walters Salary Checker iPhone App is free. For more information visit robertwalters.co.nz
Swiss to vote on highest minimum wage
Swiss workers will spend the next month deciding how to vote on a referendum concerning a new minimum wage of 22 francs per hour, the equivalent of NZ$28.91. If passed, Switzerland would have the highest minimum wage in the world – however, only about 10 per cent of workers in the nation are actually on the minimum wage. Polls in early April indicate that opinions are split on the issue – one firm's survey shows 52 per cent of voters intend to vote yes on the proposal, while another major pollster showed the same percentage intended to vote no.