Finding top talent begins with building a stellar company culture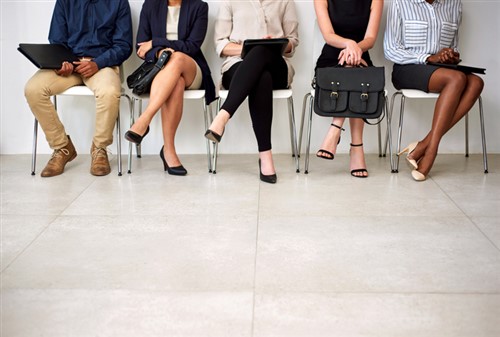 With the global talent gap expected to widen to 85.2 million workers by 2030, organisations face tremendous pressure to upskill the workforce today.
The challenge for many, however, is to identify which skills will prove vital to the future.
"It's becoming a much more difficult exercise to plan for the next five to 10 years when you factor in the number of roles that exist today that didn't exist 10 years ago," Claire McManus told HRD.
McManus is Regional HR Director for Asia Pacific at global communications firm Edelman and a panelist at the 2019 National HR Summit New Zealand in August.
Her secret to finding employees who are ready for the future is to target those equipped with multiple skill sets: digital, creative, planning, analytics, research and, in Edelman's case, media relations.
"Historically, we would have recruited experts from discrete fields," she said.
"However, as we evolve as a firm, our needs are increasingly towards individuals with diverse skill sets and backgrounds who can bring different areas of expertise to bear for our clients."
Above all, she said, the workers of the future will need to sharpen their business acumen.
"We need people at all levels, in particular leaders, who understand the business behind the business and can make smart, anticipatory about the direction of the firm," she said.
"It's not only our business that has evolved. Our clients have evolved and will continue to do so over time. For us, hiring people who are innately curious and have an appetite to learn, test and innovate is hugely important."
How to attract and develop talent
At global organisations where people are the most important asset, talent development is built on the foundation of a great company culture.
"Edelman is grounded in four key values that underpin our culture. They are the pursuit of excellence, the courage to do the right things, to be constantly curious and the commitment to positively impact society," McManus said.
"The organisation encourages all employees to have the freedom to find ways to live these values, including through our skills program."
In the Asia Pacific, Edelman offers a variety of core training programs – from business acumen and leadership to time management – for employees at different levels in the organisation.
Apart from formal training, the company also enables employees to develop first-hand knowledge of the business. "Regionally, we create opportunities to develop our people through experiences. For example, we have an Explorer program where mid-level talent get to experience a month working in another market," she shared.
"Globally, we offer training to our senior talent through our Leadership Academy, where senior top talent across the globe attend a three-day workshop with our internal senior leaders and external experts, focusing on immersive, experience-based learning that applies to real-life scenarios."
The programs at Edelman aim to develop the company's existing talent. But, McManus believes, the people who stay on with the company ultimately become a "magnet for new talent" to join the organisation.
Learn more about 'How to win the war for talent' from Claire McManus at the 2019 National HR Summit New Zealand on 20 August. Book tickets now