A new Deloitte survey has identified the biggest barrier to improving health and safety but it seems most CEOs still aren't doing much about it.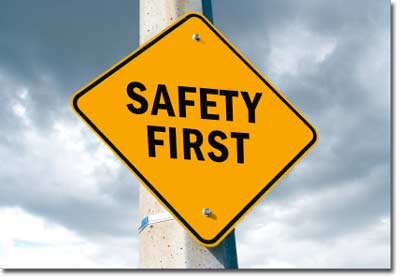 A new survey by Deloitte shows that nine out of 10 CEOs think their health and safety risks are effectively managed but it seems there's still a major barrier standing in the way of improvement and most aren't doing enough about it.
According to the second annual Health and Safety Leadership Survey – dubbed 'Walking the Talk' – Kiwi CEOs pointed to workplace culture as the biggest hindrance to improving health and safety yet just a quarter run specific culture change initiatives.
What's more, less than a third run dedicated health and safety culture surveys and just over half include health and safety in general engagement surveys.
According to Aloysius Teh – Deloitte's risk advisory leader – this represents a potentially worrisome gap between perception at the top and reality on the ground.
"This suggests current programmes to engage workers in health and safety might not be delivering the improvements CEOs want, and that a different or broader range of activities might be needed," says Teh.
They survey also found that four out of five CEOs saw an improvement in health and safety in 2016 but a quarter admitted their risks are not well described.
"Understanding a risk is critical to its effective management," stressed Teh. "If risks are not well understood, there is a question whether risk management is as effective as CEOs believe."
Another factor potentially undermining effective risk management is that more than a third of organisations don't include health and safety in their strategic organisational planning or use data analytics to identify trends and needs.
Francois Barton, executive director of the Business Leaders' Health & Safety Forum, says improving worker participation and risk management should be a key priority for companies as they were among the key goals set out in the Health and Safety at Work Act.
"The survey responses suggest there is no room for CEOs to be complacent about their performance in these areas," he says. "They also point to an ongoing need for support for CEOs to help them understand what good looks like in terms of risk management and worker participation.
"The new legislation is in place and the investments are being made. So now is the time to ensure that businesses walk the talk around health and safety."
Other survey findings include:
More than half say investing in health and safety boosts productivity
Directors and CEOs are getting more involved in H&S activities
Responses show most organisations rank H&S as a key business priority
Nearly all boards discuss H&S risks and systems in place to manager them
The frequency of reporting has increased but most don't get useful analysis of what the data means
The majority still focus on safety despite health issues being a bigger workplace issue
Relatively few CEOs engage with key suppliers to improve H&S
1 in 5 CEOs are not clear about the roles and responsibilities for managing risks in their supply chain
The upcoming Employment Law for HR Managers Masterclass features an informative session on the Health and Safety at Work Act, offering expert legal advice on how the reforms have changed employers' obligations and how HR can ensure compliance.
More information on the masterclass – which is being held in Auckland, Wellington and Christchurch – is available online.
Recent articles: