A recent case in which a worker was awarded $20,000 in compensation after he was sacked following surgery highlights the need for employers to have a return to work programme.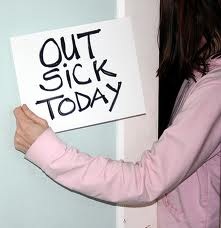 Do you have processes in place to help sick or injured employees return to their jobs?
The failure to implement such a programme has cost the Waiariki Institute of Technology $20,000 after the
Employment Relations Authority
found that former employee Dr Christopher Asby was entitled to compensation.
Asby was employed as a project manager at the Bay of Plenty institution when he had to have surgery for a tumour located between his brain and his right ear canal in January, 2013.
The operation left him with side effects including double vision, nausea, difficulties with balance and walking, difficulties with concentrating, short-term memory loss and severe headaches.
His surgery coincided with the organisation implementing cost-cutting measures in the face of projected revenue loss and after a restructure, Asby's position was disestablished in February, 2013.
Asby returned to work part time in March, while still suffering some of the side-effects of his operation, to prepare for his pending redundancy.
The ERA heard that he had a conversation with the then deputy chief executive of Waiariki, Keith Ikin, who urged him to take things carefully and not "overdo" it.
Asby told the authority that no other discussion took place about his rehabilitation, his pending redundancy or redeployment.
He was given a list of vacant roles to apply for at the institute but was unsuccessful in getting a new position.
ERA member Kenneth Anderson found that although Asby was not unjustifiably dismissed, he was "disadvantaged in his employment" by the actions of his employer.
In his decision, Anderson said that the institute's failure to implement a proper return to work plan and its effect on Asby's preparation for the job interview process had resulted in "substantial and harmful emotional consequences" for Asby and the organisation was ordered to pay him $20,000 in compensation.
HR tips for getting sick or injured employees back to work
Make sure the returning employee is given suitable duties
It's the job of HR and, if available, a return to work coordinator, to make sure returning employees are given duties that suit what they can do. It's important to identify what duties they can do to tide them over until they can return to their pre-injury role.
Identify potential issues early
Don't wait until and employee's long-term absence becomes so complicated that it becomes a matter of trying to get rid of the employee. It's important to identify potential barriers to an employee's return to work early. HR is often in the best position to know if there are any historical issues between the employee and their manager that might need to be addressed before the employee can come back to work.
Know when you need extra help
While many cases of long-term medical leave will go smoothly, some will face issues. HR needs to know when to call on extra expertise, often in the form of an occupational health professional.
Make sure the return to work is sustainable
Getting an employee back into the workplace is only half the battle. HR needs to make sure that there is a plan in place to make sure the return to work is sustainable and the employee isn't overwhelmed.