A Christchurch employee who sustained several serious injuries at the hands of an untrained co-worker has been granted his appeal for more compensation.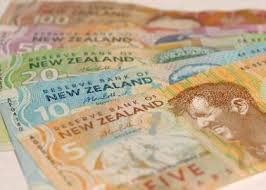 A man who was shot in the chest with a nail gun at work has successfully appealed to have his compensation doubled.
Christchurch-based Lyndon Fredericks was employed as a fabricator by VIP Trusses and Frames when he was accidentally shot with the nail gun by a colleague.
Fredericks sustained a puncture to a fluid sack around his heart, as well as a punctured lung and liver.
He subsequently resigned and took his case to the
Employment Relations Authority
(ERA), where he was awarded $6,000 in compensation.
Fredericks has now appealed the 'incomprehensible' amount; this week, the ERA ordered that the amount be doubled to $12,000.
The original case against VIP found that the company had failed to provide a safe working environment, but disagreed with Fredericks' claim that he had been constructively dismissed.
The decision stated that the resignation was "not procured by VIP following a course of conduct with the deliberate and dominant purpose of coercing him to resign".
In the subsequent Employment Court tribunal, VIP outlined the steps it had taken in response to Fredericks' accident, which included closer supervision, training, and consistent reporting of accidents to
WorkSafe
.
You might also like:
Worker shot with nail gun upset over $6K compensation
Case against former Pike River Mine CEO dismissed
KiwiRail to pay $110K reparations for paralysed worker