A Gisborne logging operator pleaded guilty under the Health and Safety in Employment Act after a contractor was killed on his first day on the job.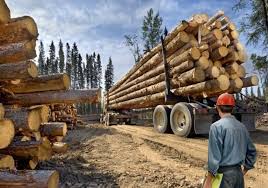 A Gisborne-based logging operator has been ordered to pay $180,000 in fines and reparations after a contractor was killed on his first day on the job.
Contracted to Hawke Equipment Limited, Dallas Wayne Hickey was transporting logs from Puketoro Station to Eastland Port when he left the cab while the truck was still moving – tragically, he became trapped under a rear wheel and suffered fatal injuries.
Transport boss James Walter Beau Thompson ran the company's Gisborne log operations at the time – he was held accountable last week after a
WorkSafe
investigation found he had failed to conduct appropriate checks and tests, or to ensure that Hickey was inducted.
There is an obligation for employers to ensure that anyone who enters a forest is either competent or undergoing supervised training – according to WorkSafe NZ, this should have included an in-cab assessment of Hickey's driving skills, ensuring he was familiar with the vehicle, and orientation into the forestry site.
Thompson accepted these failures contributed to Hickey's death and pleaded guilty to one charge under the Health and Safety in Employment Act for failing to take all practicable steps to ensure the worker's safety.
He was fined $80,000 and ordered to pay reparations of $100,000.
"This was a tragic example of what can happen when training is not provided," stressed WorkSafe chief inspector Keith Stewart. "As an agent of Hawke, Thompson failed to ensure that the victim was trained to do his job safely.
"Employees and contractors should be fully equipped to manage any work-related risk so they can go home to their families at the end of each working day, let alone on the first day of work," he added.
More like this:
Luxury retailer sued over religious firing
Does the Kiwi HR community need some TLC?
Top lawyer says practical approach needed for effective health and safety