A new survey shows Kiwi workers prefer having a set dress code but one industry lawyer says HR should be careful when a drafting a policy.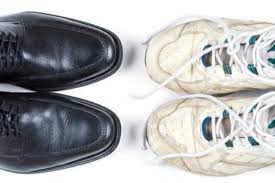 A new survey shows Kiwi workers prefer having a set dress code but one industry lawyer says HR shouldn't rush into writing a policy – in fact, they should think very carefully about what to include.

"Dress codes are important but you've got to get it right," says Laura Scampion, a partner at top law firm DLA Piper. "You have to be quite careful when drafting the HR policy that you're not in fact putting together something that could potentially be unlawful."

Scampion's comments come after a recent study revealed more than half of New Zealanders want written guidance from their employers on what to wear in the workplace.

Conducted by Survey Sampling International on behalf of job site Seek, the research found that 57 per cent of the 4,000 respondents believed that a company should provide a dress code.

The study also revealed that 29 per cent of those questioned felt their workplace attire made a difference to gaining respect and helped them present themselves in a professional manner.

In another argument for office dress codes, just over one in three people (37 per cent) said they felt what they wore to work influenced affected motivation and productivity.

Auckland-based Scampion says there are a few things employers must take notice of if they are considering implementing an official dress code.

"The main thing for employers to be aware of in putting together a dress code is that it doesn't impinge or offend any of the grounds of discrimination that are listed in the Employment Relations Act or the Human Rights Act," Scampion tells HRM.

"Those are things like religious belief, gender and so on which are probably the most obvious when you're thinking about dress codes."

Scampion says employers should stay clear of any rules which requite women to wear heels, skirts or make-up and ensure policies can accommodate religious attire such as hijabs, burkas, turbans or otherwise.

While the SSI survey suggests set dress codes can drive better employee performance, Scampion says they're also crucial if employers want to discipline workers for unacceptable appearance.

"Dress codes are useful because employees know where the boundaries, rules and parameters are," she says. "If you don't have one, it's very difficult to pull an employee up and say they're dressed inappropriately because they can say; 'Well what's appropriate, I didn't know.'

"If you don't have one, as an employer, you have to assume everyone knows what is appropriate or comes from the same contextual background – so you can't issue a warning for wearing inappropriate clothing to work if it's borderline and there is no dress code."

It's for that reason that Scampion says she always advises clients to be specific in set policies.

"Those specifics have to be careful – for example you can't ban headwear or anything over your face because that could be potentially discriminatory on the grounds of religious belief – but you can say things like no ripped clothing, no denim and no sports labels."

Even if it seems like banned items may be about to form an inexhaustible list, Scampion says it's far better for HR professionals to have all the bases covered.

"You do have to put some serious thought into what isn't allowed into the office because if you do have a list and someone comes into work wearing something that's not on it then it's going to be hard to give them a warning – even if it's inappropriate."

Scampion also says that – whether employers already have a policy or are planning on introducing one – it's important to communicate why those rules are in place.

"It's important to tie in the reason for the dress code whether it's because there is a corporate image to uphold or the reputation of a brand," she says.