Employers can now access an official guide for managing and removing the hazardous substance in the workplace.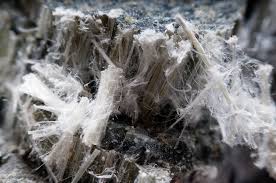 WorkSafe
New Zealand has released a first-of-its kind guide for employers, offering crucial information on managing and removing asbestos in the workplace.
As the single biggest cause of deaths from work-related disease, asbestos is responsible for around 170 fatalities every year in New Zealand – it's hoped the new guide will contribute to WorkSafe's target of a 50 per cent reduction.
Designed for the web so that it can be used on the go,
the Approved Code of Practice for the Management and Removal of Asbestos
was developed in consultation with unions, employer organisations and other key stakeholders – including the public.
"WorkSafe received the most responses for any guidance consultation in its history," revealed chief executive, Gordon MacDonald. "By working together with industry, we were able to establish a common view of what 'good' looks like. This lessens the need for businesses to obtain independent advice, which may reduce compliance costs."
Previous asbestos guidance focused only on removal but the new code is applicable to a more comprehensive range of people who are exposed to the deadly mineral.
The code sets out WorkSafe's expectations for working safely with asbestos and is designed for businesses that manage or control workplaces, carry out asbestos removal, or asbestos-related work, and licensed asbestos assessors.
Included is information and guidance on keeping safe around asbestos, the types of work allowed when working with asbestos, how to identify and manage asbestos and asbestos-containing material in the workplace, prohibited and restricted tools and equipment, personal protective equipment and health monitoring.
Recent stories:
Top Kiwi execs issue employer challenge
Do financial incentives really boost performance?
HR urged not to 'underestimate complexity' of managerial roles