WorkSafe New Zealand has released its official guidelines for managing workplace bullying and it emphasis an important step that many organisations may not have considered in the past.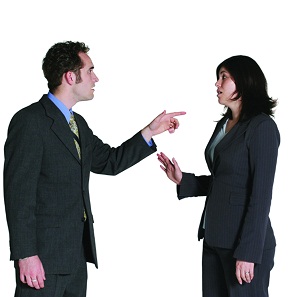 As part of the new
WorkSafe
New Zealand Best Practice Guidelines,
Preventing and responding to workplace bullying,
organisations are being encouraged to implement a "contact person" as part of any bullying management policy.
While some would argue this role is already filled by HR, Department of Labour technical leader Frank Darby explained that the contact person is not the person who receives the complaints, but someone who can act as a sounding board for employees to "discuss their perceptions".
Professor Tim Bentley, Director of the New Zealand Work Research Institute, told
HRM Online
, this person's duty is to discuss with the employee their concerns and determine if it is bullying or not. Also deciding whether a low-key response, such as trying to discuss with the alleged bully that their behaviour is unwelcome, is required or whether it needs to be formally reported.
"It may well be the advice they have to give is that actually 'You're not being bullied. What you're experiencing is a tough form of management during a tough time, but your experience is no different to any of your colleagues' it's just that's how it is and sometimes that is how it is'," Bentley explained. "It's when that behaviour becomes unreasonable and repeated and ongoing its unreasonable treatment that becomes a problem – not just a general sense of 'my manager's telling me what to do, I feel under pressure to achieve results'. Everyone feels those."
Bentley said the contact person could be from within HR but it is more likely to be someone appointed by the HR department.
"It should be someone who is well respected by employees, has enough power within the organisation – whether that is managerial or non-managerial – to make some change, to be able to advocate for the person and follow up anything that needs following up on," he said.
Do you agree it is necessary to have a contact person outside of HR to assess bullying allegations? Let us know your thoughts in the comment section below.