A Timaru construction firm was sentenced yesterday after pleading guilty to one charge under the Health and Safety Act.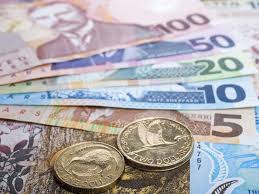 A Timaru construction firm was ordered to pay $50,000 in fines and reparations yesterday after pleading guilty to one charge under the Health and Safety in Employment Act.
The company, Rickie Shore Building Limited, came under scrutiny after an employee fell almost three metres onto a concrete floor, knocking himself unconscious and sustaining fractures.
The worker – who continues to suffer fatigue and headaches as a result of his injury – had been using steel sheets as a platform while installing a flooring system on the second floor but the sheets moved while he was drilling.
A subsequent
WorkSafe
investigation found that Rickie Shore Building had failed to complete adequate planning and hazard assessment in relation to the victim's work, which would have included assessing whether the sheets made a safe work platform and making sure that the sheets were installed in line with the manufacturer's instructions.
Investigators also discovered that the employee was unfamiliar with the process, had received no training on how to install the floor and was not under any supervision.
"Rickie Shore Building should have ensured that the fitting of the flooring system was being done correctly and appropriate controls were in place to prevent a fall from height, such as providing a safe working platform," said Marcus Nalter, WorkSafe's construction programme manager.
"People working in high risk industries such as construction should be able to trust that the employer has their workers' safety at the front of their mind," he continued. "In this instance, Rickie Shore Building's inattention to safety has resulted in injury and ongoing health impacts for the victim."
Ultimately, the company was fined $34,000 and ordered to pay reparations of $16,000 by Timaru District Court.
More like this:
Fair dismissal despite workplace injury
$67K for unfair dismissal and false sex-site claims
Wellington employer to pay $53K for exploiting worker