A new survey reveals what companies have the most appeal to prospective employees.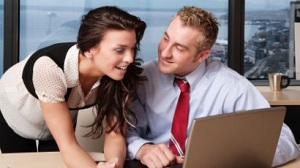 When it comes to employer reputation there are some companies that stand out above others. And according to a new survey Google is tops.
Some 200,000 responses of business and engineering students were collated by Universum Global to reveal the top business and engineering companies.
The students from top universities in the world's largest economies – Australia, Brazil, Canada, China, France, Germany, India, Italy, Japan, Russia, UK and USA – were asked to weigh in on what companies and employer characteristics they find most attractive.
The business ranking revealed fierce competition between investment banking, professional services and consumer goods industries with a lot of movement in the top 10 compared to last year's survey.
Ernst & Young bumped KPMG from the second spot, climbing four places from the previous year while KPMG dropped six places to number eight.
Meanwhile, on the top 10 on the engineering list there has only been some minor reshuffling. Google remained in the top spot – its home for the past five years – but there was a switch with second and third place. Microsoft bumped out IBM to take second leaving IBM in its spot from last year as third.
Universum said employers in the engineering sector were highly associated with innovation and exciting services and products which were two attributes engineers consider to be very important.
"The reason why these employers are seen as being attractive is due to their strong association to attributes that students consider important, such as market success, professional training and development and providing secure employment," Universum CEO Petter Nylander said in a statement. "This might come as a surprise as there is a view of Gen Y valuing more corporate social responsibility, a friendly work environment and flexible working conditions."