Without a universally accepted idea of 'purpose' and 'flexibility', employers are struggling to implement benefits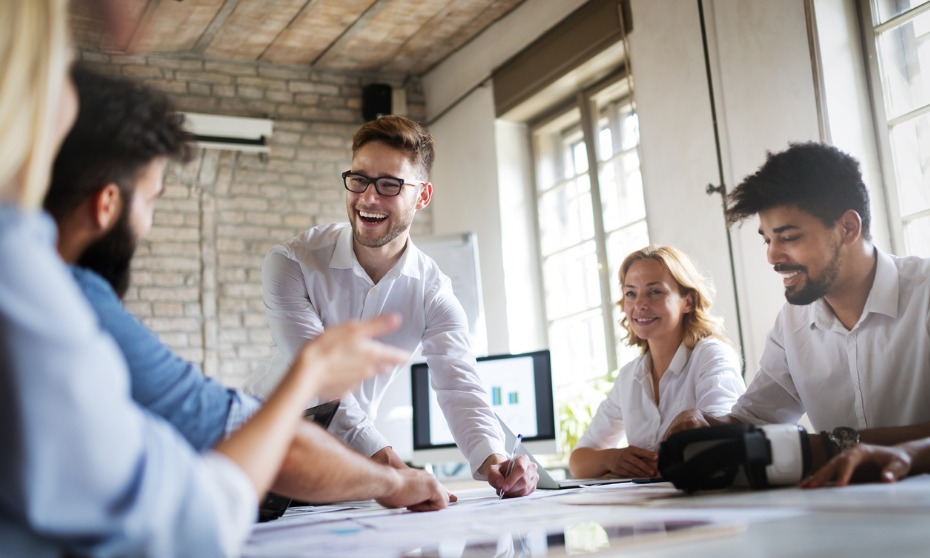 Australian organisations still have a long way to go when it comes to meeting employee expectations around purpose, flexibility and training according to new research from MetLife Australia.
The MetLife Employee Benefits Trends Study 2019, surveyed over 300 employers and more than 1,000 employees to better understand how employers can attract, engage, and retain talent through their benefits offerings.
The research found, that even amidst a tightening labour market and with technological advancement threatening traditional industries, many Australian businesses are still not getting the basics right when it comes to their employee benefits strategies.
This could lead to many businesses struggling to attract and retain talent into the future as demands and expectations further evolve and competitors look to embrace less traditional, emerging benefits offerings.
It is clear there is significant room for improvement when it comes to creating purpose-driven working environments with the study finding nearly a third (32%) of employees are lacking a strong sense of purpose in their jobs.
This represents a significant opportunity cost for businesses, as employees with a strong sense of purpose are more satisfied with their job (84%); more likely to feel engaged (82%); productive (85%); impactful (79%) and successful (78%).
Flexibility was another area where employers need to rapidly evolve their approach, especially if they want to embrace diversity in the workforce.
More than half of women (51%), Gen Y (51%), Gen Z (54%) and Gen X (56%) employees surveyed think flexible work is a 'must have' but employers identified increasing demand for work/life flexibility as the second biggest challenge in their workforce.
The study found that purpose and flexiblity mean different things to different people and there is a clear generational divide when it comes to benefits in these areas.
Without a universally accepted idea of 'purpose' and 'flexibility', employers are struggling to implement benefits offerings that meet their employees expectations which are often highly individualised.
Beyond purpose and flexibility, the study identified training and development as a third area for improvement when it comes to employee-benefits.
Despite access to training and development opportunities being identified as a 'must-have' by employees, only 50% of employers report offering relevant training today, suggesting this is another key area for improvement to boost levels of employee satisfaction.
Moreover, there is a significant gap between expectation and reality when it came to financial wellness initiatives.
The research found that 72% of employees want access to financial planning workshops or tools however only 31% of employers are currently offering this as a benefit.
Financial stress is also fast emerging as a leading cause of stress at work, often leading to serious productivity losses, there is a clear opportunity here for employers to tap into in their benefits offerings.
MetLife's Head of Talent for Asia Pacific, Alex Sosnov, said that Australian businesses needed to face these challenges head on if they want to remain competitive in the fight for talent.
"Understanding the diverse needs of the workforce and building a strong, flexible and customisable benefits strategy is absolutely key to success in the current labour market," she said.
"Some businesses do it well and are becoming increasingly progressive and creative with their offerings, particularly with benefits like flexibility – but many Australian businesses are playing catch up or simply not asking their employees what is important to them.
"We are also seeing employee expectations around financial wellness initiatives grow with almost three quarters of employees wanting access to financial planning workshops or tools.
"Financial stress is a huge problem from a people perspective – concerns about finances can lead to productivity issues and absenteeism. Yet only around a third of employers are offering these financial wellness benefits."
Zrinka Lovrencic, Managing Director of Great Place to Work, helped to launch the study at a panel event in Sydney and said the Trends Study was supported by their own experience with Australian businesses.
"Australian businesses need to genuinely look at the culture they create and the benefits they offer – hollow promises won't cut it anymore. People are making decisions about where they work based on benefits like flexibility," she said.
"Technology is a major driver and enabler of workplace transformation and that is causing dramatic changes around how, when and where we work."