Marissa Mayer, controversial CEO of Yahoo, opened up about her method for getting to know employees at this year's Dreamforce.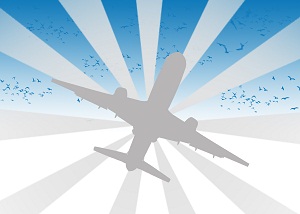 Marissa Mayer, CEO of Yahoo, mentioned she takes overseas trips with employees to not only help them grow, but to get to know them better.
During an interview at tech conference Dreamforce this year, Mayer told Marc Benioff, CEO of Salesforce, that she takes product managers on long international trips with her.
Locations include Israel, China and Japan, Business Insider reported.
Mayer stated that this helps employees understand how devices are used in different countries, which is crucial for designing global products.
"Bringing new product managers in and asking them to design for global is really daunting. So one thing I do is travel with them. They get to learn and I get to learn," she said.
Going to unusual and new places with people where unexpected things can happen also helps her to get to know her employees better and bond with them.
Amid discussions of Yahoo's 'mobile first' movement she helped initiate, Mayer shed light on the strong leadership stance executives must take to help push companies forward. Reverting to a sports metaphor, Mayer explained that while some CEOs feel they have to 'run everything', they really need to play defence.
"The team is on offense, they're going to move the ball. Your job is to say, 'Hey, we're going to run in this direction,' and clear a path, get the obstacles, the process, the bureaucracy, the nay-sayers out of the way and help people run as fast as they can," she stated.
Her inspiring talk was interrupted by protestors who heckled Mayer for her position on Walmart's board of directors, The San Francisco Chronicle reported.
The retail store has come under fire for its lowly wages to staff, made evident in its recent holiday food drive for its own employees. The organisation asked customers to donate food for their employees.
While Walmart stated that the food drive was 'proof that employees care about each other', many have cited it as evidence the company does not pay its workers enough to live on, BusinessWeek reported.
While taking your employees overseas may not be an option for many organisations, bonding with employees through fish-out-of-water scenarios is an interesting strategy to help develop stronger relationships. Can you think of ways this could be applied to your organisation?