The must-know trends for smart HR professionals in 2020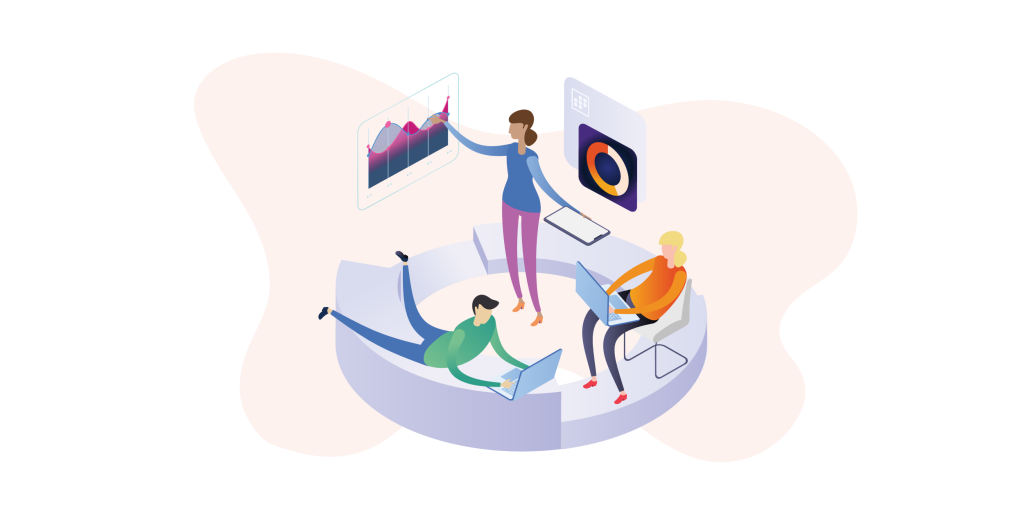 Automation and AI, 'soft' skills and candidate experience are top-of-mind for HR practitioners. As candidates, hiring managers and recruiters come to expect more from the recruitment experience, savvy organisations are leveraging technology to deliver their talent management strategy. Below are 3 recruitment trends HR professionals should follow to remain competitive in 2020.
1. Employers are prioritising candidate experience
In an increasingly competitive market for talent, organisations need to create beautiful recruitment experiences that turn top candidates into employees.
The working landscape is changing: Gen Z are entering the workforce and millennials are expected to make up 50% of the workforce by 2020. These people have grown up with technology and expect a seamless, tech-enabled recruitment journey. Mobile plays a key role in effective recruitment strategies. 46% of Gen Z and 38% of employed millennials have applied for a job via a mobile device, and candidates read 98% of text messages – compared to just 22% of emails.
Gerard Ward is no stranger to creating a great candidate experience. As the CEO of video interviewing platform Vieple and co-founder of psychometric assessment platform Testgrid, he's seen firsthand how leading organisations use technology to craft candidate journeys.
"Candidates expect to have a great experience. When we try to buy something online, if the experience is not mobile optimised it turns us off," says Ward. "Candidates expect the same consumer-level experience across the board from every organisation. A mobile-optimised experience has got to be at the front of an organisation's recruitment model."
Employers that are able to create an exceptional candidate to employee experience have their pick of talent. People who are satisfied with their candidate experience are 38% more likely to accept a job offer. An astounding 87% of candidates say a great recruitment experience can change their mind about a company they once doubted. On the flip side, 83% of talent say a negative interview experience can change their mind about a role or company they once liked.
Technology is helping to craft beautiful recruitment experiences. Mobile-optimised careers sites make it streamlined and simple to find and apply for roles, and rich content such as video and even VR experiences engage candidates throughout the journey.
2. Organisations are hiring for soft skills
Organisations are shifting their focus to hire for soft skills as a number of factors converge to drive demand for agile, collaborative thinkers.
It's been debated how appropriate the term 'soft skills' is to refer to crucial attributes like collaboration, agility and communication. Some propose a move to calling them 'essential skills', while others, like researchers at Deloitte, prefer 'skills of the heart'.
Faced with a national skills shortage that's predicted to grow to 29 million skills in deficit by 2030, soft skills are the currency of the future. In fact, two thirds of jobs created in the next ten years are expected to be strongly reliant on skills like communication and empathy.
Candidates who exhibit essential skills are being hired into flexible organisational structures – rather than a specific team. In an age of automation, where 25-46% of current work activities in Australia could be automated in the next decade, the role you hire into may not exist in a year. Flexible, agile workers will be able to upskill and cross-functionally move into new and emerging roles in response to industry disruption.
Ward observers there's one major barrier to hiring for soft skills: hiring managers themselves. "Hiring managers want candidates from the right unis, with the right test scores and degrees," he says. "Recruiters need to educate hiring managers and bring them on the journey about why it's okay to bring talent in from different industries and backgrounds."
3. AI matures - but still has a way to go
With up to 46% of current work activities in Australia under threat of automation in the next decade, there's clearly some anxiety about the future of work. But rather than seeing that as a threat to our jobs, researchers at McKinsey go as far as to say this will "help drive a renaissance in productivity, personal income and economic growth."
Despite the great promise of AI, 23% of HR professionals surveyed in recent IBM research were concerned that AI in HR could perpetuate or even increase biases in hiring and talent development. While artificial intelligence does not bring biases to the candidate screening process, this does not mean it makes wholly unbiased decisions. AI is still reliant on the programming choices of the people building it, as well as biases that exist in the datasets it's modelled on. If carefully designed, AI can reduce overt and unconscious biases in the recruitment process and enhance the role of the recruiter.
AI can be leveraged throughout the candidate journey to free HR teams from tedious, manual processes and enhance candidate experience. Conversational chatbots can engage candidates at crucial points in the recruitment journey, while software like PredictiveHire helps identify high performers using a variety of objective performance measures including productivity metrics, sales metrics, turnover data and net promoter score.
These are just three of seven must-know trends for smart recruiters in 2020. If you'd like to know more, you can discover the other trends here.