A PR agency took to Twitter to find their next employee, and the events that followed could be seen as catastrophic, but was it all part of the plan?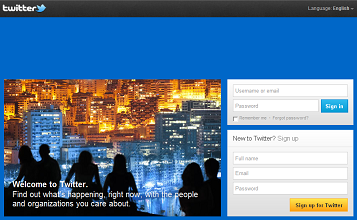 Porter Novelli, a Sydney-based PR agency, took to Twitter yesterday saying they would give an entry level position to the best tweet with the hashtag "#SocialCV", Mumbrella reported.
However, the move opened up the viral floodgates. Tweets ranged from legitimate, funny attempts to securing the position, to insults varying in severity from nonsensical pop culture references to user Bernard T. Bolt Esq tweeting "Does your marketing department need someone who's [sic] answer for every problem is "kill yourself"?"
The tweets indicated Porter Novelli's plan for recruitment had backfired as another poor attempt at integrating social media into recruitment.
Eaon Pritchard, strategy director of Sputnik Australia, wrote on Mumbrella that the failure of the campaign was damaging to the industry, as it down-plays the potential of social media as part of business strategy.
"The idea that an industry publicly communicates that a candidate able to manage a client's business is likely to reveal themselves by their ability to tweet something funny, doesn't say much about the likely quality of the thinking that clients will be paying for," Pritchard wrote.
However, Annalise Brown, managing partner at Porter Novelli, revealed that it was all part of the plan.
"Our recent recruitment drive on Twitter, and the media reaction to it, provides a case study for brands on the importance of understanding and managing social media trolls," she said in a blog post on the company's website.
Brown explained that the social media PR Porter Novelli specialises in will often result in negative attention due to the nature of the medium. As such, making possible recruits aware of what the job would entail was an important element of the campaign.
"With any social media campaign, you're opening yourself up for both quality engagement, as well as the not so relevant … Our Twitter call out was designed to give graduates another way to get noticed, while also showing they understand the space we now work in."
Does Brown's explanation hold ground? Does it all sound like an elaborate scheme, or is Porter Novelli just trying to save face?