An e-commerce website has taken a crowdsourcing approach to attracting and recruiting top talent. Could this be applied to your business?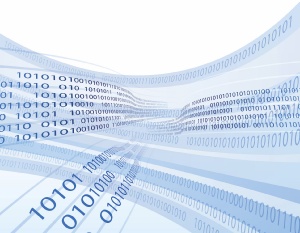 Bigcommerce, an e-commerce software developer, has recently partnered with The Codehire Cup* in an effort to attract and recruit the brightest talent to the company. The Cup is a competition aimed at coders ranging from students to professional developers and hobbyists, in which they test their programming skills in a plethora of languages.
In addition to more than $10k offered in prizes by Codehire, Bigcommerce will offer three of the best student performers paid internships, as well as looking over the applicants to spot any developers they may wish to recruit.
"The Codehire Cup really attracts those hard-core tech-junkies," Jodette Cleary, executive HR consultant at BigCommerce, told HC. Cleary went on to clarify that their involvement with The Codehire Cup will not replace their recruitment mechanisms, but simply add on to what they already have in place. "This is another way of identifying that top talent, and then it is just about looking at cultural fit," she said.
This approach to finding talent is a small aspect of the much bigger shift by the creative industries towards crowdsourcing. Rob Rawson, chief of staff at Staff.com, defines crowdsourcing as utilising a "crowd" to accomplish tasks, either by splitting them into smaller tasks and delineating them or having a large group work on one single task. "Some examples include classifying information, image recognition or finding specific types of information on a website," he said.
Rawson added that crowdsourcing is often not highly paid work, and so it appeals to workers looking for a second stream of income, or those in lower cost countries or regions.
Aside from lowering costs, crowdsourcing offers a number of other benefits. Rawson stated it is easy to scale and can result in greater productivity. "In some cases the wisdom of the crowd can be greater than the productivity of one individual person," he added.
"However, crowdsourcing has one major downside. It's that you don't have a direct personal and on-going relationship between the company and the worker," Rawson said. "You want your employees to understand the company at a deep level … this is unlikely to happen with crowdsourcing."
This downside highlights the benefit of applying crowdsourcing methods to the early stages of recruitment instead of as an alternative workforce. In this way, crowdsourcing can be utilised to establish a strong talent pool to draw recruits from.
Cleary acknowledged Bigcommerce's approach is unique, but is confident in getting desired results. However, whether larger organisations in other industries could utilise crowdsourcing in a similar fashion remains to be seen.
*The Codehire Cup is a competition where applicants compete online in their preferred programming language to solve problems as quickly as possible. The leading contestants will advance to a final, in-person round next month. Bigcommerce is the exclusive employer partner of Codehire.