Is your workforce planning falling behind the times? How can you provide more effective planning tools to managers? Rajeev Mitroo provides some insights.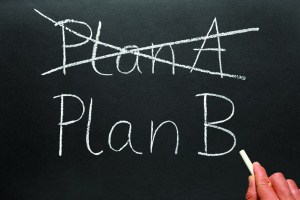 Is your workforce planning falling behind the times? How can you provide more effective planning tools to managers? Rajeev Mitroo provides some insights.
Business success can be defined by how efficiently talent management and acquisition strategies are executed. While global markets inherently remain sensitive, the ability to effectively forecast future gaps between demand and supply can ensure businesses don't fall short of the critical talent needed to operate at full potential and maximise bottom line.
However, for most organisations, workforce planning is still conducted in silos and across multiple spreadsheets and time zones, which can present an unenviable challenge for HR professionals needing to take a holistic view of business needs, including making effective decisions in real time.
So what are some of the key considerations organisations should take into account to help ensure they have the right talent at the right time to optimise success?
Align workforce planning needs
The goal of workforce planning is to ensure risks associated with delivering business strategy from a workforce capacity and capability point of view are significantly reduced, or even eliminated. As business units are responsible for the success or failure of their strategic plans, workforce requirements are as much their responsibility as HR's – it should be a collaborative effort. However, HR ultimately delivers the workforce against those projections.
Therefore, finding the glue that aligns decision makers in each business unit with HR is imperative.
Plan with the right tools
Workforce planning requires a unique blend of skills and capabilities - finding people with these attributes can be difficult. This is where collaborative and intuitive technology can support, by accelerating the ability to address the workforce needs of the business as fast as they change. This means unlocking the value of all the information the organisation has been collecting so that everyone sees the same thing and in real time – a single version of the truth you could say, rather than myriad documents spread all over the business. Having tools that can illustrate the outcomes in terms decision makers can understand is also key to success.
Adapt plans with unlimited scenario planning
Projecting estimated requirements into the future is one thing. However, scenario planning takes workforce planning to the next level. Being able to model unlimited "what-if" scenarios as the business changes allows those involved in workforce planning to more effectively determine the requirements of the business to deliver against strategies, as well as ascertain the risks associated with certain hires, or missed hires.
Track and optimise people performance
Talent retention is as much a part of workforce planning as acquisition. By having visibility of key factors such as performance rating, capacity for growth, and retention risk will give HR the insights and information needed to keep current talent engaged in their careers and the business. Additionally, it will also allow decision makers to build in succession planning early to accurately identify future recruiting needs and prioritise talent targets. Being able to model and track hires as you would a sales prospect can also help reduce missed hiring opportunities.
Look to the cloud
Integrated cloud-based platforms can deliver dynamic planning and modelling solutions that enable HR to fully align with the needs of the business. By taking the guess work out of talent acquisition, retention and succession planning, purpose-built workforce planning applications can help to optimise utilisation across the enterprise. These technologies are heralding not only a seismic shift in the way the HR function operates, but also in the way HR is increasingly regarded in the enterprise as a key business enabler.
About the author
Rajeev Mitroo is the managing director for Australia and New Zealand (ANZ) at Anaplan. Mitroo's role includes responsibility for all aspects of Anaplan's go to market model. With a strong emphasis to ensure that Anaplan's customer centric focus is driven throughout his region. Mitroo has over 20 years' sales and management experience and is focused on growing and expanding Anaplan's existing ANZ installed base and channel development. The growing roster of Anaplan clients locally includes Super Retail Group, Target Australia, Hewlett Packard, Kimberly Clark and Atlassian.