Employers need to plug their leadership gaps this year if they hope for a bright future, expert warns.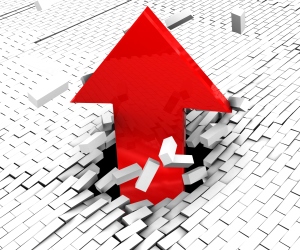 Despite a new year bringing new opportunities and workers, the latest World of Work study from Randstad has revealed employers are concerned about the gaps in their workforce.

Sixty-three per cent raised concerns with the amount of high potential employees currently in their organisation, with 67% anxious about the number of talented middle managers in their ranks, and 61% the amount of potential executive successors.

Steve Shepherd, group director of recruitment and HR services specialist at Randstad, stated that employers must address these concerns immediately if they want to keep pace with 2014's stabilising economy and business conditions.

"Organisations can't effectively plan for the year ahead, let alone the next five years, if the right people aren't in place. Identifying and attracting high performing employees and placing them in the right roles, especially in key leadership positions, will be critical in the early stages of 2014," he said.


The study also revealed dissonance with organisation's future aspirations and their immediate hiring intentions. Employers stated that the skills they believe will be the most important in five years are leadership skills (36%) and innovation skills (15%).

However, when asked about their hiring intentions for the next 12 months, respondents revealed a focus on skilled workers (44%), technical workers (31%) and lower-level task employees (19%), overlooking leadership and innovation.

So, what should organisations do moving forward? Shepherd stated that developing talent management programs to help identify high-potential employees was important, and that many Australian organisations were already moving towards this.

In addition, Australian employers should take a page from their Asian neighbours and begin partnerships with universities and external agencies.

"To meet transforming talent requirements, Australian employers need to foster stronger relationships with educational institutions and recruitment specialists who are gate-keepers to the best local and international talent," he explained.

"Employers throughout Asia are already partnering with tertiary institutions and recruitment specialists to assist them in attracting high potential and leadership talent. To remain competitive and ensure valuable talent isn't drawn into international markets, Australian business leaders need to follow this lead."

What are your hiring plans for the next 12 months, and what do you feel will be important in the future? Let us know your insights in the comments.