Workers are expecting faster and better access to their wages and other payments. Here's what this could mean for your organisation and employees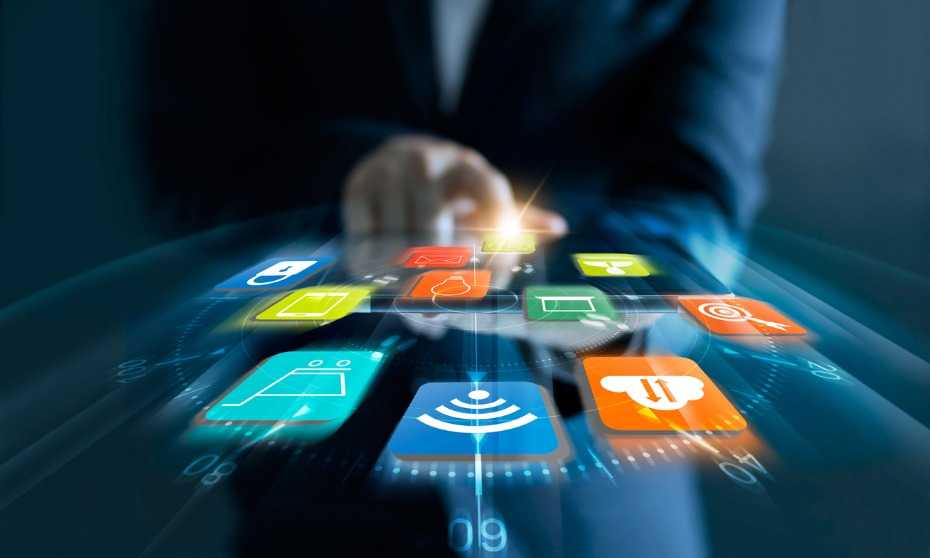 Workers are expecting faster and better access to their wages and other payments. Here's what this could mean for your organisation and employees
Change in the workplace is as inevitable as new smartphone technology and will be a constant for us as we continue to transform our businesses. In fact, the entire economy is undergoing a transformation. The way we get paid and the way we work is changing quickly. The number of companies using contingent and freelance workers is increasing and creating a new opportunity for innovative solutions to organise, coordinate and pay them.
The future of pay
Mobile payments offer opportunities and disruptions that will affect organisations large and small. Your payments strategy needs to account for these major technological and demographic shifts so your business can concurrently meet both your clients' and workers' needs.
At a high level, a sound payment strategy should be a solution in three areas. Speed: How quickly the pay is delivered. Accuracy: Workers need to trust that their pay equals their full entitlements. Engagement: How we engage workers and help them manage their money.
Speed
Workers have growing expectations of faster access to their wages and other payments. These are driven largely by millennials, who by 2022 will represent 50% of the Australian workforce and have considerable influence on how employers treat their employees. Millennials have heightened technological expectations and understand the immediacy that technology delivers.
You can see the influence of millennials in the gig economy. They are largely behind the wide- spread implementation of on-demand pay. Fintechs are also enabling workers to immediately access part of their earned but unpaid wages so they can handle emergencies and other unexpected expenses before their regular payday.
The introduction of the New Payments Platform and government policy enabling the growth of fintechs in Australia is reimagining the ways that payments flow through our systems.
Accuracy
The payroll landscape is increasingly complex. Transparency between workers and the employer is critical to ensuring trust that pay equals entitlements. There is no shortage of examples of where this trust has broken down: the Fair Work Ombudsman compliance audits uncovered a 30% rate of non-compliance with monetary obligations (May 2018 address to the Annual National Policy Influence Reform conference).
Non-compliance has a damaging impact on workers and employers alike. Increased visibility through government initiatives like Single Touch Payroll means that payroll systems and processes need your increased focus.
You can take steps to better transparency by using employee self-service tools as part of your payroll solution; these communicate pay details simply and visually. The better ones compare details over multiple pay periods.
Engagement
Employers increasingly want to make financial wellness part of their employee engagement efforts. There is a focus on helping with more tactical day-to-day financial offerings like bill payments, savings accounts, budgeting, etc.
At the same time, they have a willing workforce. Millennials are frustrated with traditional banks. According to the KPMG 2017 Banking of the Future report, 84% would consider banking with a tech giant. We've seen rapid growth of payment alternatives, like Afterpay, as more people look for help to 'save them from themselves' with respect to financial planning.
Rethinking what it means to 'pay'
At ADP we've been rethinking the role of payroll. We are speaking to businesses and thought leaders about the groundbreaking work they are doing. Our first conversation was with Buffer (a social media management company), which has taken a radical approach to pay transparency by publishing employees' salaries and its unique salary calculation formula on its website. Buffer's approach of radical transparency is a way of identifying talent that fits – if you don't want your salary published then you're self-selecting to not fit with its cultural values.
Navigating change
Leaders should do all they can to stay out in front of the digital payment evolution. By investing in technologies that can help further engage their employees, finance and HR leaders can help their organisations navigate the digital transformations necessary to clear a path towards innovation, growth and, ultimately, sustained success.
This article has been adapted from ADP's Spark publication. From software to outsourcing solutions, organisations of all sizes take advantage of ADP's deep expertise to free their teams and help them focus on driving greater business results. For more information, visit adppayroll.com.au or call 1300 961 734.