CHRO says HR leaders play a role in reducing the tidal wave of information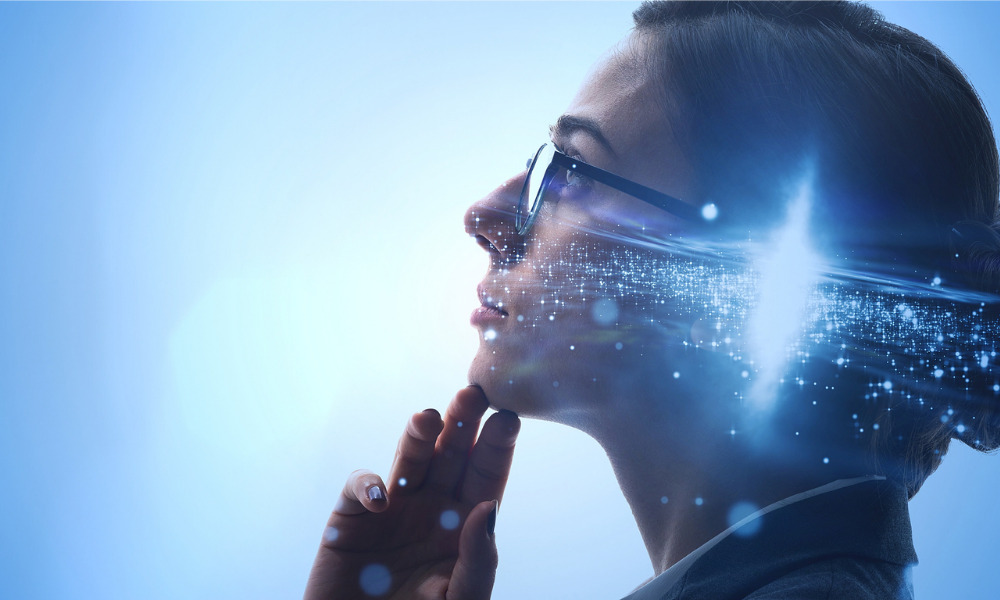 In the shift to remote working, technology has been both a help and a hindrance.
Zoom, Skype, Slack, email, phonecalls, virtual hangouts… our working days are a barrage of notifications.
While it's great to stay connected and share knowledge with colleagues, Elmo CHRO Monica Watt warned the overwhelming tidal wave of information we're absorbing in a remote world can come at a price.
"Our access to knowledge and information has grown exponentially," she told HRD.
"It is similar to analysis paralysis. Too much information leaves us unable to process anything and instead, we become overwhelmed."
Watt says while information overload has been around for decades, increasingly sophisticated marketing strategies mean we are being targeted more than ever before.
But she believes the concept of knowledge obesity is subtly different to too much information.
With the rise of apps, employees have tools at their disposal, for example, organisation apps to streamline productivity or meditation apps to prioritise their mental health.
But with knowledge, it's much harder to assess what is and isn't necessary in our working lives.
"We're trying to hold on to every piece of knowledge to read, utilise, or share with our colleagues,' Watt said.
"What we're good at doing is sourcing and sharing data and knowledge, but we're not so good at applying it."
Read more: HR Analysis: Why your mental health strategy is failing – and how to fix it fast
The rise of podcasts is another example of our ingrained desire as humans to learn and acquire knowledge through shared experiences, with episodes available on even the most niche topics.
But if we're overloaded with knowledge, how do we use utilise it in a productive way?
In a world of endless information, Watt said managers play an important role in delivering knowledge and if used well, it can be liberating for employees.
"Managers help people to unpack knowledge that they have to make sense of and use with intention," she said.
"They need to help employees distil, unpack and identify why they need it. What's the purpose?"
This, Watt says, is the key to preventing employees from feeling overwhelmed and 'knowledge obese'.
"Knowledge is not power if we're not applying it," she said.
"It actually is just weighing us down. There is a tipping point in having too much information and it's unrealistic to think we can consume it all.
"The global pandemic has connected us instantly and we're now meeting, working, learning, connecting, being guided and informed digitally.
"But the content has exploded. Now we've got this scatter of information that is making some people question whether they have been performing as well as they could."
This point about self-doubt is something Watt believes all HR leaders should take into consideration.
With such a dramatic shift to remote working and the impact isolation can have on our mental health, employees may feel plagued by the idea that they are not performing as well as they could be.
The physical workplace has an important social function and without that, it is important that managers address the overwhelm of information facing many workers to ensure they don't get caught up in self-doubt.
As well as negatively impacting mental health, increasing self-doubt will also cause a hit on productivity.
Read more: Mental health in the workplace: Don't underestimate the power of chit chat
So how can HR leaders help prevent knowledge obesity?
"You've got to help employees pinpoint why they are holding on to that knowledge," Watt said. "Encourage them to be critical about what information they absorb and what they ignore."
Secondly, using sharing devices between teams can help take the pressure off employees who are struggling to manage knowledge intake.
"In the work environment I have no doubt we're all accessing a lot of similar information," she said.
"Creating shared drives where people can source, access or share knowledge, rather than hoard it and feel weighed down by it, is actually liberating.
Software can also play a part in helping people to manage sources of knowledge and save things for the future, but again, Watt said it comes down to pinpointing why they are saving that information in the first place.
As we come into the Christmas break, for many people it will provide a time to reset, rest and spring clean our internal knowledge storage before work resumes next year.