HR should be aware of a distressing trend: 'productivity paranoia'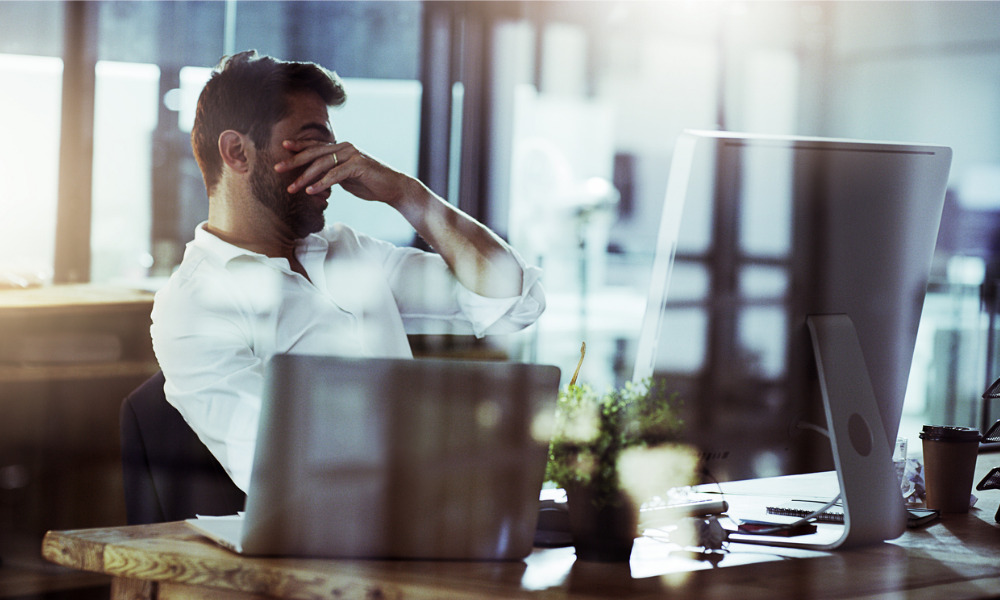 The latest Microsoft Work Trend Index showed that Australian workers suffered a higher level of work burnout than other countries surveyed. The trend index report, published on Sept. 22, showed that 62% of Australian workers reported being burned out at work, compared to the global average of 48% of employees.
Moreover, the report revealed that 66% of Australian managers suffer burnout compared to 53% of global managers.
'Productivity paranoia'
Since the pandemic's start, many companies have employed a hybrid work set-up, making it challenging for employers to have confidence in their workers being productive, leading to productivity paranoia.
Such paranoia, according to Microsoft, occurs when "leaders fear that lost productivity is due to employees not working, even though hours worked, number of meetings, and other activity metrics have increased."
The report showed that 90% of managers said that the shift to hybrid work made it difficult to trust workers to be productive in their tasks. Meanwhile, 85% of Australian employees reported being productive at work.
Key reminders for employers
With the significant skepticism of employers, news.com.au reported that this might prompt fears that managers would push workers back to on-site work.
Yet, the news outlet also noted this would likely backfire on the bosses as it would only push employees to take leave.
"Productivity paranoia risks making hybrid work unsustainable," Microsoft said in its report. "Leaders need to pivot from worrying about whether their people are working enough to helping them focus on the work that's most important."
Microsoft's modern work lead, Jane Mackarell, told The Australian that managers should understand the change caused by the COVID-19 pandemic and trust their employees.
"If you've got a really decent computer, and you can connect from anywhere … you can say, I'm actually going to take this call walking in the park, or I'm actually going to do this meeting where I am sharing some sort of document online, I'm going to do it in a cafe because I can," Mackerell said. "There definitely is a psychological (change). I've been at Microsoft for 20 years … I work with a lot of people who are in their early 20s, whose behaviour is completely different (now)."
Kris Grant, CEO of management consultancy ASPL Group, told news.com.au that employers who don't offer flexible work conditions are bound to lose their workers to other businesses which provide more favourable conditions.
"The traditional leadership style of hierarchical management won't work in a modern workplace," Grant said. "Employers who dictate working conditions to their staff rather than maintain the flexibility that the pandemic has forced them to adopt will struggle to keep their staff, especially professionals who can probably get a well-paying job elsewhere."
Author and entrepreneur Mark Pesce also reminded employers that workers are motivated to go to the office for good reasons, such as team building, brainstorming, and skills training.