Outsourcing is a move loved by some and loathed by others. New research has revealed sometimes the benefits go beyond cutting costs.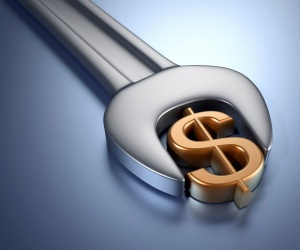 Organisations that outsource their R&D functions overseas are more likely to experience innovation than those who keep it local, new research has found.
A study by Professor Michael Mol of Warwick Business School and Associate Professor Olivier Bertrand of SKEMA Business School analysed 6,015 French businesses over a five-year period, finding that those who used local R&D suppliers were experiencing largely negative effects on both product and process innovation.
"Those that choose to outsource abroad do so to tap specialist sources of knowledge that complement and strengthen their own internal R&D," Professor Mol, explained.
The attraction and drive to innovate when outsourcing abroad stems from an incentive to learn. The 'cognitive distance' that drives organisations and their R&D suppliers to generate new ideas dwindles when sourcing R&D in one's home country, as knowledge and culture is too similar to encourage new ways of thinking.
Mol stated that more organisations are gravitating towards overseas outsourcing of R&D. "An interesting example of this is IBM's strategy to build research labs in places like Switzerland, Japan, Israel, UK, China and India from which R&D is outsourced to various research institutes."
The research published in the paper The antecedents and innovation effects of domestic and offshore R&D outsourcing: The contingent impact of cognitive distance and absorptive capacity, suggests that local outsourcing of R&D is useful for short-term solutions, but organisations and managers should consider outsourcing overseas when looking to innovate.
"If these capabilities can be outsourced at home, it generally makes little sense to source them from abroad given the costs involved," Mol said. "By contrast, R&D tapped from international markets provides firms with more opportunities and choices, and hence a greater potential for complementarities with the internal R&D function."
Does your organisation outsource any of its functions? How do you feel about outsourcing overseas?