What exactly do HR professionals mean when we talk about workplace culture?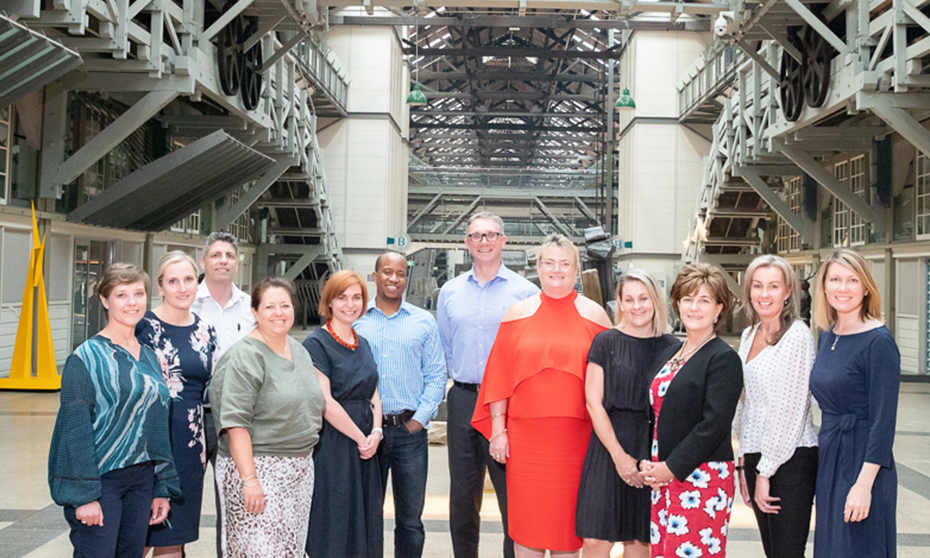 Workplace culture is one of the key conversation points in the HR sphere at the moment. More and more businesses are assessing how they can develop a better internal culture that breeds staff retention and better business outcomes.
Yet there is still often a lack of clarity around what workplace culture is, with tangible definitions lacking. Is culture something that's enshrined in a document at head office? Or is it a set of lived values that are carried out in the workplace every day? How does a culture survive or thrive in the world beyond the sealed environment of the workplace itself?
With these questions and more in mind, some of the leading luminaries in Australian HR gathered for a sunny – and smoky – afternoon roundtable in Woolloomooloo on Wednesday. Hosted by Achievers, the roundtable was geared at sparking conversation around how businesses can both develop an effective workplace culture – and how that culture can be better defined in the first place.
Colleen Harris, Group Chief People Officer at Ramsay Health Care was the emcee for the afternoon, sparking conversation around the challenges facing each of the attendees in their own workplaces. Harris described her own workplace culture as "How we achieve our results", which she was quick to distinguish from a specific mission statement.
After a short discussion about how culture was defined among each of the attendees' businesses, it quickly became apparent that there was no universal definition, though there were a number of common threads.
Communication was cited as being key – after all, there's no point in having a workplace culture if it can't be effectively communicated. Having the ability to evolve in the face of a changing company and marketplace was also crucial.
Perhaps most importantly, it needs to translate to tangible results for the company. One attendee noted that a focus on "positive company culture" without clear parameters had actually had a deleterious effect on the company's performance – an aspect of conversation around work culture which is seldom discussed.
Additionally, it was evident that irrespective of industry, there were striking similarities in the challenges facing businesses when they seek to implement either a new culture or add new facets to it.
Numerous attendees noted that culture is often perceived as something that's generated by leadership and theoretically filtered down through the various layers of management. In practice, this doesn't necessarily translate into an effective means of introducing a new workplace culture, because it's prone to misinterpretation, distortion or is simply out of touch with the reality of the workers at ground level.
Difficulty can also arise because many of the factors that contribute to a "positive" work culture can be difficult to quantify and may even be considered nebulous. This filters through to new people joining a team, too.
As Harris herself noted, "You can tell from a resume whether someone can do a job" – but this did not necessarily mean that a prospective hire they were an ideal fit for a company's culture.
"Culture is the backbone of every organisation and when it is well articulated and executed, employee engagement soars.
At Achievers, we live and breathe this every day. The Haynes Royal Commission report has thrown several entities in the spotlight when it comes to workplace culture," said Mark Barling, Senior Sales Director, Achievers APAC.
"While we acknowledge there is no silver bullet, the discussion raised some very significant points which we will continue to explore in depth through our series of roundtable dialogues throughout 2020."