As the world of work continues to evolve, organisations need to take a step back and ensure they see the big picture.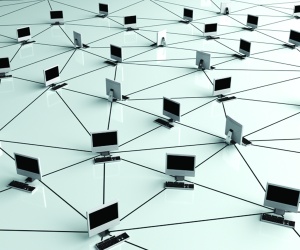 Through changing attitudes to work, advancements in technology and other shifts in corporate culture, the business environment has become more complex over the last few years.

In one sense, this has resulted in the development of more business units and departments, with organisations rolling-out digital and SEO departments, as well as companies such as REA Group developing their People & Brand unit.

Although he recognises the fundamental necessity and use of departmental silos, Bruce Nixon, CEO of Holocentric, warns that some organisations may lose sight of the big picture.

"If you allow organisational departments to operate autonomously without coordination of the work across departments, then you get this siloed behaviour where the overall benefit to the organisation is lost," he told HC. "It is critical to take a holistic approach to the management of the organisation to best utilise the skills across the business."
An autonomous, non-collaborative model has been embraced by some business leaders. To the criticism of many, Edward Lampert, CEO of Sears Holdings, put into place a system in which the heads of various business units must pit against each other for funding.

Business leaders gather in a meeting room once a year and speak to Lampert via video correspondence, each demonstrating how they can grow in the next year in an effort to garner favour from Lampert and increase funding for that particular department.

Effectively, the departments work against each other.

This heavy siloing is something Nixon feels is fundamentally damaging to an organisation.

Nixon explained that organisations thrive off working together – a powerful and flashy sales department becomes useless if the product isn't of high quality, for instance.
As such, organisations must instead turn their attention to a more holistic approach. Developing clear lines of communication in which information can flow between business departments will keep the benefits of departmentalising the organisation without resulting in isolation or severe siloing.

Developing policies and procedures that can transfer coherently between business functions is a crucial strategy HR must implement, and will allow for individuals to develop beyond their specialisations.

"If you look at functional people –people who work in the normal part of the value chain – they have to perform to the processes that have been defined, and quite often that is in light of any standard operating procedures an organisation might have. These procedures need to make sure people work in a compliant fashion according to various regulations appropriate to that position."

Through these procedures, HR can help develop individual workers beyond their department. While their specialties and functions are still recognised, their portfolio of responsibilities is developed further.

"Rather than just having a high level job description, it is actually the accumulation of responsibilities," Nixon said. "Which creates a much richer perspective of what that person has to perform."

What do you think of Nixon's advice? Should organisations be looking to develop beyond departmental siloing?