Curious to see who made the list and how they got there?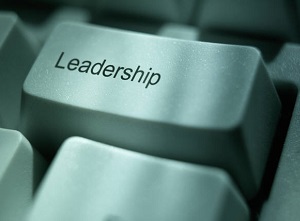 Hay Group has released the results of its eighth annual Best Companies for Leadership Study, ranking organisations globally on their leadership qualities; specifically how they nurture talent and foster innovation.
The list was topped by Procter & Gamble, Microsoft, General Electric, and Coca-Cola.
The study found that high-ranking organisations brought purpose and strategy to their development, enabling and motivating leaders to achieve their best. The majority of the organisations in the top 20 (73%) gave all employees the opportunities to develop their abilities to lead others, a feature found in only 47% of other organisations.
"The Best Companies for Leadership recognise that many of the skills once required solely for senior leadership roles — high levels of emotional intelligence, commitment to continuous learning, analytical thinking — are now critical at every level of the organisation," Wendy Montague, head of leadership and talent practice Hay Group Pacific, said.
Focusing on innovation and web-based initiatives were also important elements of companies topping the list, with an emphasis on 'forward-thinking' driving strong leadership.
"In times of rapid change, many companies lose their focus, failing to adequately engage and enable their current workforce as the organisation shifts to achieve short term or immediate objectives," Montague said. "Those companies that simultaneously execute on immediate priorities while aligning their employees with a shared sense of purpose and develop leaders at all levels to contribute and act on innovative ideas have a better chance at financial success."
Key HR Takeaways
Some of the key competencies found across these organisations are:
Actively managing pools of successors for mission critical roles.

Leaders who work to connect employees with projects that are meaningful to them personally.

Senior leaders who actively develop others.

Employees that have access to resources for innovation, regardless of if success is guaranteed or not.

Leaders who are able to generate personal and organisational loyalty.

The provision of structured opportunities for younger employees to demonstrate innovative ideas to senior leaders.

The treatment of failure as a learning opportunity – not something to be ashamed of.

Actively recruiting cultural minorities and having 'culturally savvy' leaders.

Advocating environmental responsibility.
The Top 20 organisations for leadership this year are:
Procter & Gamble

Microsoft

General Electric

Coca-Cola

Wal-Mart

McDonald's

Telefónica

Intel

Samsung

3M

Nestlé

Siemens

Oracle

Citigroup

Caterpillar
Toyota

Ford Motor