'There is a proven link between employees being productive and employees being happy'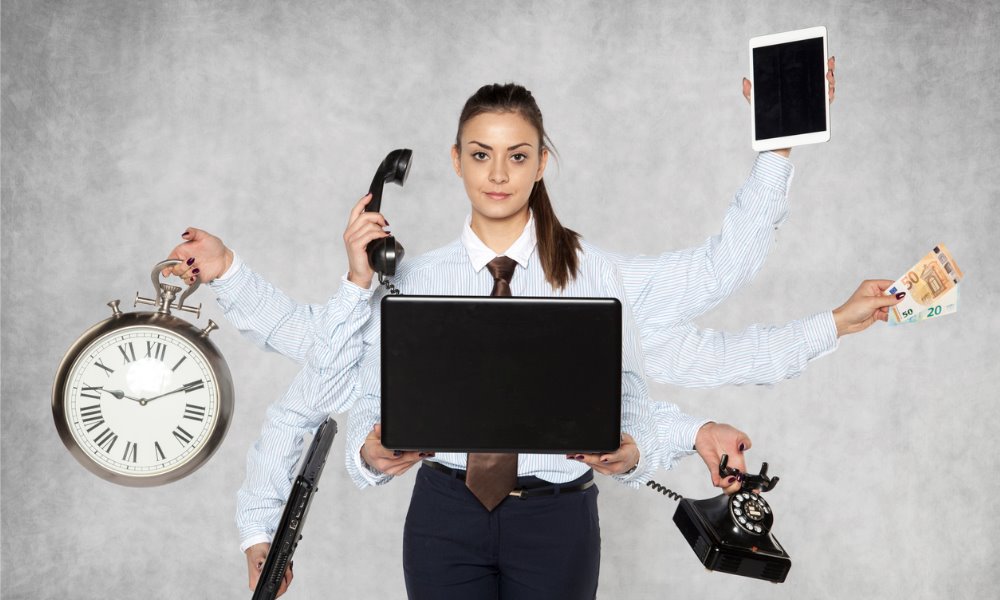 by Audrey William and Tim Sheedy, Principal Advisors at Ecosystm
As organisations find it increasingly difficult to hire sufficient skilled staff to support growth, many are realising the importance of keeping existing employees happy and satisfied.
Indeed, the Ecosystm report shows that improving the employee experience (EX) is one of the top two business priorities for organisations in mature economies around the world. It's beaten only by a desire to improve customer experience (CX) and satisfaction.
In order to boost employee experience and make their organisation as attractive as possible for potential new recruits, senior managers are turning to technology to boost productivity. There is a proven link between employees being productive and employees being happy.
With this in mind, it's worth considering the five most important technology adoption trends that will help to shape workplaces in the coming year. These trends are:
Wider adoption of consumer collaboration tools:
For many years, business collaboration tools have not been as attractive for employees as the consumer versions they use in their everyday lives. As a result, growing numbers are also making use of them in the workplace. Social collaboration apps such as WhatsApp, Talk and LINE are regularly used to support collaboration and communication within and between groups.
As a result, employers need to carefully review the communications tools they have in place and ensure they are meeting the requirements of users. Dissatisfaction and frustration will do nothing to boost the employee experience within an organisation.
Increased investment in workplace analytics:
Workplace environments are managed by the operations or facilities team while workplace technology is managed by the IT team. To ensure the best possible EX is achieved, these two teams will work more closely together during 2020.
To monitor progress, there will be increasing investments in workplace analytics that can provide a clear picture of what exactly is happening. Analytics will help overcome problems relating to poor office practices such as email overload, working long hours and absenteeism. Effectively used, analytics can do much to boost EX.
5G adoption will cause a rethink of networks:
The latest generation of mobile networks, 5G, is still very much in its infancy in terms of widespread adoption, however this will change quickly in 2020. The unique capabilities offered by the new technology, such as the ability to offer software-defined-networks (SDNs), will allow organisations to rethink the way they operate.
Rather than a network being considered a physical place, it can be thought of as a set of capabilities that can take the workplace beyond a physical address. 5G is much more than faster speed. It has the potential to radically transform enterprise networks and this will have big implications for EX.
Organisations need to start planning now for how they can make use of 5G and the benefits it can deliver for their employees.
A growing focus on knowledge management platforms:
For many years, it has been the corporate IT department that has dictated which knowledge management platforms are deployed and used within an organisation. As a result, many teams have ended up using tools that are not suited to their requirements.
During 2020, the knowledge management platform market will fragment as organisations begin to select and implement, based on the true needs of their staff.
With CX now a top priority for organisations, more attention will be given to matching tools with needs and not simply putting up with a one-size-fits-all solution chosen by IT.
A rise in adoption of CPaaS:
Cloud platforms that allow developers to add real-time communications capabilities within the workflow of their own business applications will become more widely used in 2020.
Communications Platform as a Service (CPaaS) will be adopted as an increasing number of organisations focus on building code and applying agile and DevOps approaches.
CPaaS offers the benefits of improved scalability and flexibility for buyers and reduces the often-lengthy deployment times associated with large-scale communications platforms. Used well, the approach can have a significant and positive impact on EX across an organisation.
Together, these trends will shape workplaces throughout 2020. It's important that senior managers take the time now to understand them and implement strategies that will add maximum value to the EX of all current and future employees.
Related stories