Shontel Turner of General Mills to speak at HRD's upcoming HR Summit Melbourne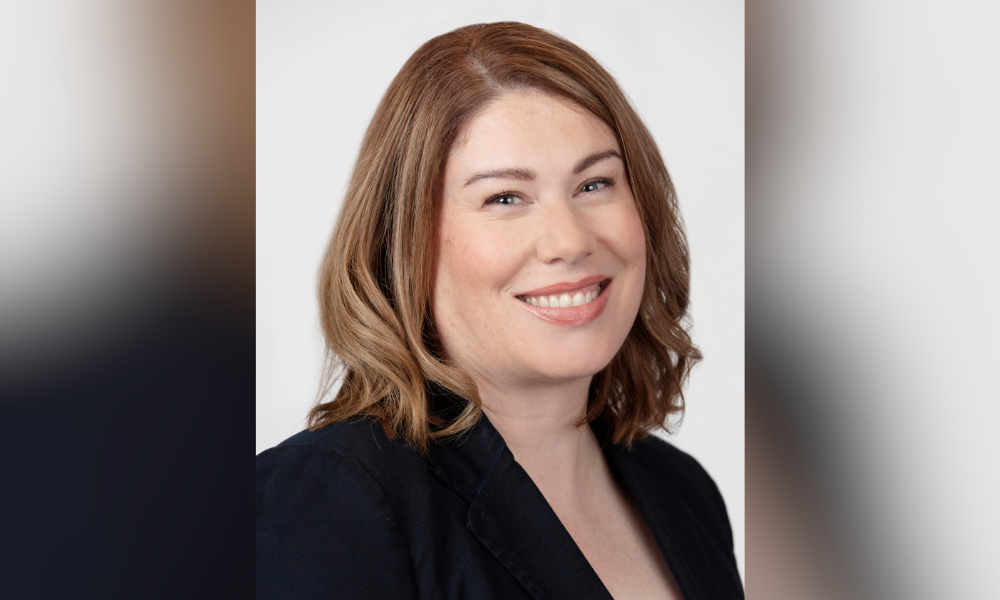 While the advent of artificial intelligence has simplified many work processes, many companies do not use IT to its full advantage.
Having structured and easy to follow systems and procedures in place makes everyone's job easier and people accountable for their actions as measurable results are put in place.
"We can simplify work processes by a combination of utilising work design and focusing on leadership simplification behaviours," Shontel Turner, General Mills, human resources director, said.
Turner will be a speaker at HRD's upcoming HR Summit Melbourne, participating in the panel "Sustaining culture and wellbeing in a hybrid workplace."  
Work processes will help us break down the role responsibilities, and highlight and prioritise strategically important work in order to analyse and then simplify, she said.
"It's important to work had in hand with the people actually doing the processes to support consultative change management," she said.
"Traditionally this has always been a really manual, time-consuming process, but as with most things, we can now use technology with a light lift."
General Mills has partnered with Beamible to help us with this.
"Leadership is also critical within simplification and understanding how our leadership behaviours, the way we communicate, can impact workload is necessary to make a meaningful change across an organisation," Turner said.
HR working with senior leadership
Human resource departments can form strategic partnership with leaders such as CFOs and COOs to find a common language in utilising data-driven approaches. It's about simplifying data and breaking it down into plain language, coupled with easy-to-follow protocols that benefit everyone in the organisation.
"I truly believe that simplification or simplifying the way we work is the key to unlocking the future of how we work," Turner said. "Simplification allows us to focus our talent on the work that is really creating impact as growth facing initiatives and work that engages and energises people. We simplify the rest."
At General Mills, it's called "working at our top agency," she said, a terminology borrowed from the medical industry and a concept that has helped bring people on the simplification journey.
"Simplification helps us to move into the future by identifying what parts of jobs can be automated or augmented through AI, so we can refocus our people's time on high value work or growth-facing initiatives. It provides us with the opportunity to find meaningful time to close future capability gaps, [and] opens up our knowledge and focus for job crafting.
"All of this will help us to not only accelerate our business, but also to accelerate our people's performance and productivity."
Paths to success
There will always be challenges when companies try to instigate change, no matter what the benefits are. Human beings are naturally conservative in nature and tend to fear change as they believe it will have a negative impact upon their life.
To remove any roadblocks organisations, need to think ahead as to how to communicate new structures and processes will benefit employees in their daily role.
"There needs to be a value exchange and [that] needs to be tied to the strategic priorities of the organisation," Turner added.
The first step is to understand your baseline data and work health.
"Through technology, we are then able to overlay our data with work of strategic importance and also clearly articulate the work that can be simplified. That is, what can we stop and what can we simplify or make more efficient through process redesign or technology," she said.
Understanding these blocks is critical, said Turner, and also recognising that this is a longer-term focus.
"We may identify lower hanging fruit in the first instance to simplify, but also, we will identify longer range processes or opportunities that may need business case or funding behind them to simplify. Pulse checking will then provide us with new data to understand how much work has been simplified and further opportunities."
Be sure to register today for HRD's upcoming HR Summit Melbourne.
Turner's panel, "Sustaining culture and wellbeing in a hybrid workplace," will look at issues such as:
Creating strong team relationships through middle management   
How are companies prioritising a culture of inclusion and wellbeing?   
Engaging a younger workforce and creating a purposeful onboarding experience   
Providing health, safety and wellbeing support in the new world of work