Video conferencing is becoming easier and cheaper, but organisations should be wary of the buzz.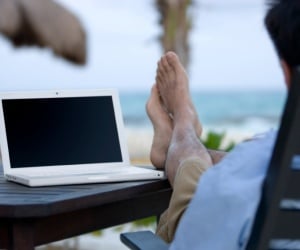 Video conferencing can aid HR in the areas of recruitment, training, and meetings, a report from video conferencing firm Blue Jeans asserts.

While the use of video conferencing to help speed up the recruitment process is well known, a study from the Montage Talent Candidate Report found that 97% of job candidates felt organisations who utilised video interviewing were more innovative and forward thinking.

Blue Jeans' report also added that video conferencing could be used for training sessions. However, they then went on to equate video conferencing with face-to-face training, despite clear differences in the two.

Videoconferencingadvice.com breaks down the disadvantages of video conferencing and highlights the facts that people communicate non-verbally. While video conferencing is certainly a useful tool, it does not replace physical presence.

Disadvantages associated with video conferencing, including the stability of the connections, have also been highlighted by Video-conferencing-guide.org. Even with the more high-end systems, technology can fail – be it the conferencing software, the computer's hardware, or other factors. This can render a meeting obsolete.

Blue Jeans also encourages the discussion of sensitive and private information within an organisation through video conferencing. While video conferencing is more secure perhaps than email, it should not be seen as full proof. Corporate tech site No Jitter stated that video conferencing 'can be' very secure, but the security level will depend on equipment in use, the settings within the equipment, the network and the call settings itself.

While many video conferencing systems released more recently contain a high level of encryption, as the old adage goes, anything that can be encrypted can be broken.

Do you use video conferencing as part of your HR function? Would you trust it for replacing face-to-face training or dealing with sensitive information? Why/why not?