Two employment lawyers give advice on how to draw up a Release Agreement suited to your organisation's position.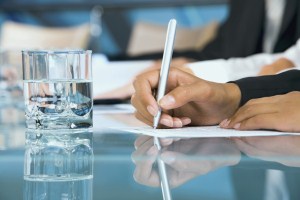 "Unfair dismissal": perhaps two of HR's most dreaded words. But what if there is a way to keep dismissed employees happy while guaranteeing they won't lodge a claim against your company?
HC
speaks to two employment law experts about how Deeds of Release could be beneficial to HR.
What is a Deed of Release?
Employers wanting to settle or avoid a dispute with an employee will often seek to enter into a "Release" with the employee concerned.
"A Release can be given in the form of an agreement, or a deed," Bryony Binns, partner at Baker & McKenzie, explained.
"The difference between an agreement and a deed is that an agreement is a contract, and requires the employer to provide 'consideration' – generally money – in exchange for the employee's promise to Release.
"On the other hand, a deed doesn't require consideration, and has to be executed in a particular way. In Australia, a Release should be 'signed, sealed and delivered', and witnessed. Where a company is signing a Release, the Corporations Act requires at least two statutory directors, or a director and company secretary, to sign on behalf of the Company."
She added that it is common for Deeds of Release to be used rather than Release Agreements.
"This is because the 'consideration' to be given for a Release is often subject to an employee's ongoing compliance with the general terms of the deed. An employer may wish to withhold consideration or to seek a clawback due to a breach – and still seek to enforce the terms of the deed."
Is a Deed of Release really worth having?
According to Tim Frost, partner at
PwC
, the agreements act as an often vital form of protection for businesses.
"If these types of agreements are available, you should have them," he told
HC
. "Sometimes people fall into the trap of thinking they're not enforceable, or are too much trouble, when actually they are very much worth having."
Frost explained that a Deed of Release operates on two levels:
1. They offer real protection at a formal legal level.
"If individuals bring a case despite there being a deed in place, it acts as form of protection," Frost said.
2. Generally, employees who sign up to a document that outlines what they will receive – and makes it clear that that's all they will get – will walk away from the company happy.
"People get into the mind space of drawing a line and moving on," Frost explained. "This helps the employee progress out of your business and into the next stage of their career."
But what happens if a deed or agreement is settled, and the employee continues with legal proceedings against the employer?
There are a number of ways to approach a situation where an employee is breaching the terms of a Deed of Release or Release Agreement. Binns advised employers to consider the following if an employee breaches the terms of a Release:
Consider what the general purpose of the Release is. Generally, an employer seeks a Release so that an employee will discontinue a claim, and/or refrain from starting proceedings. So, if the breach concerns the employee continuing or commencing a claim, then the employer should raise the Release as a bar to continuing the relevant proceedings. In other words, an employer can seek that a tribunal or Court strikes out or discontinues the relevant claim on the basis of the Release.
If the Release requires the employee to discontinue existing proceedings, you should consider structuring any promise to make payments and provide benefits so that this occurs after (or, in part after) the employee has complied with their obligation to discontinue. If you require the employee to undertake other actions (or refrain from certain conduct) aside from giving a Release - like returning company property, disassociating themselves from the employer on social media, or agreeing to post-employment restrictions on conduct - then it may be necessary to seek orders to have those terms enforced. If the promises being breached require the employee undertaking actions, this may require seeking orders for specific performance from a Court. If the promises refer to refraining from certain activities, this may require seeking injunctive relief from a Court. Seeking orders from a Court is expensive and time consuming, and so it is worth thinking about structuring any benefits to be provided under a Release so that are provided (or provided in part) after the employee has fulfilled all of their material obligations.
What should be included in a Deed of Release?
According to Frost, there are several things that employers can opt to include in the deeds.
1. Comprehensive Release from all claims in relation to employment
"Some statutory carve-outs, such as superannuation, you can't get a Release from," Frost advised.
2. Certainty
Frost said that it is useful to address basic questions such as when the employee will finish, how much will they be paid, and whether those payments be in one hit or staged over a longer period.
3. How the termination will be communicated
"Employees often want to have a say in what the business wants to say about their departure," Frost said.
4. Confidentiality
"I'm yet to see a deed where the employer is happy to have the terms of the agreement announced or disclosed," said Frost. "It's important that this needs to be nailed down."
"Often employers want some sort of non-disparagement clause," Frost told
HC
. "I think that's a mistake – generally it leads to compliance issues."
He explained that mutually agreed silence on the termination is "buying a problem that you can't really manage".
"It's very rare that an individual at a pub on Friday night who says bad things about old boss has much weight," he said. "People generally see it for what it, and in any case you've got the confidentiality agreement protecting sensitive information."
How do Deeds of Release protect employers?
Frost said that there are two key situations in which a Deed of Release will be entered into:
During negotiations for separation
When a post-termination dispute needs "tidying up"
"In the latter circumstance, you have to be really clear what it is you're settling," he said.
"Sometimes an employee can lodge multiple grievances, which can result in a messy series of proceedings – so Deeds need to be completed not just in a Release, but as a discontinuation of all proceedings."
And according to Binns, there have been instances where Deeds of Release or Release Agreements have been entered into, but employees still persisted with their grievance claim.
"The
Fair Work Commission
has considered Releases on a number of occasions in relation to unfair dismissal claims," she told
HC
.
"Unfair dismissal claims are conciliated after commencement, and often settle. The Commission has a specific power to dismiss a matter if the applicant has 'failed to discontinue the application after a settlement agreement has been concluded'."
However, she also warned that while the Commission has shown a willingness to recognise Releases, Courts and Tribunals in some jurisdictions will not allow the agreements to protect employers in every circumstance.
"[Some Courts and Tribunals] might allow a complaint to be made or continue notwithstanding a Release," she explained.
"For example, the Queensland Anti-Discrimination Tribunal (QADT) declined a request to discontinue a discrimination complaint on the basis of a Release settled in relation to all matters arising out of the complainant's 'employment'.
"The Release in question did not specifically address the substance of the employee's discrimination complaint to the QADT."
Unenforceable terms
Employers should also be aware that there are some terms that will not be enforced by a Court.
"Firstly, terms that seek to circumvent statutory protections won't be enforced, particularly where the relevant statutes expressly prohibit 'contracting out' of employer obligations," said Binna. "So, for example, you can't obtain Releases in relation to statutory workers' compensation rights.
"Beyond that if the terms of the deed or agreement aren't specific enough, they may not be enforced the way that you want them to be enforced. A Release should call out specific items that are to be Released – for example, in relation to an investigation, statutory offices held, and allegations in relation to a particular matter."
Registrations are now open for the Employment Law for HR Managers masterclass in November 2015.
Click here
to find out more and register.
You might also like:
Managing mental illness: what you need to know
Discrimination claims prompt policy rewrite
Best practice tips for offering "go away" money