Encouraging culturally diverse women to succeed in the workplace involves more than just talking about the issue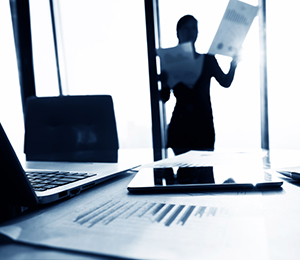 Cheri Ong is the first Asian Australian woman to become Chief Operating Officer at KPMG in the Asia Pacific.

According to Ong, encouraging culturally diverse women to succeed in the workplace involves more than just talking about the issue.

This is particularly important given only 2% of ASX directors are culturally diverse women, according to recent research by the Diversity Council Australia.

Moreover, while 88% of culturally diverse women planned to advance to a very senior role, only one in 10 strongly agreed that their leadership traits were recognised or that their opinions were valued and respected.

Ong emphasised that although prejudice does exist it can be overcome.

"People who are in the minority may find that they are ignored, but if they stay silent, they will simply be reinforcing that stereotype," she said.

Ong added that while there are problems with institutions and systems, people also need to help themselves.

She said that the first step for women who are looking to progress to a leadership position is to "find their voice".

And although it may not be apparent at first, a little bit of self-reflection can go a long way.

"Women need to reflect on who they are and who they want to be and once they find their voice, it's then important that they speak up for what they believe in," added Ong.

"This is so important in being able to quash stereotypes, because if we remain silent, we're just perpetuating stereotypes of ourselves as a minority."

Ong said it's also important to actively encourage women to step out of their shell and to be heard.

"It's about turning up and getting involved as much as possible," she said.

"The best way to do this is to find your voice and speak about what you believe in.

"Get involved in foundations and initiatives and participating in things that might be outside your scope of work. Don't just go to work and do your work, learn to network and see the value in it, meet new people and try new things."

Ong also acknowledges that mentors can be helpful, but said that they differ from sponsors.