HR will need to 'get up to speed' with bargaining, enterprise agreement legislative changes, says lawyer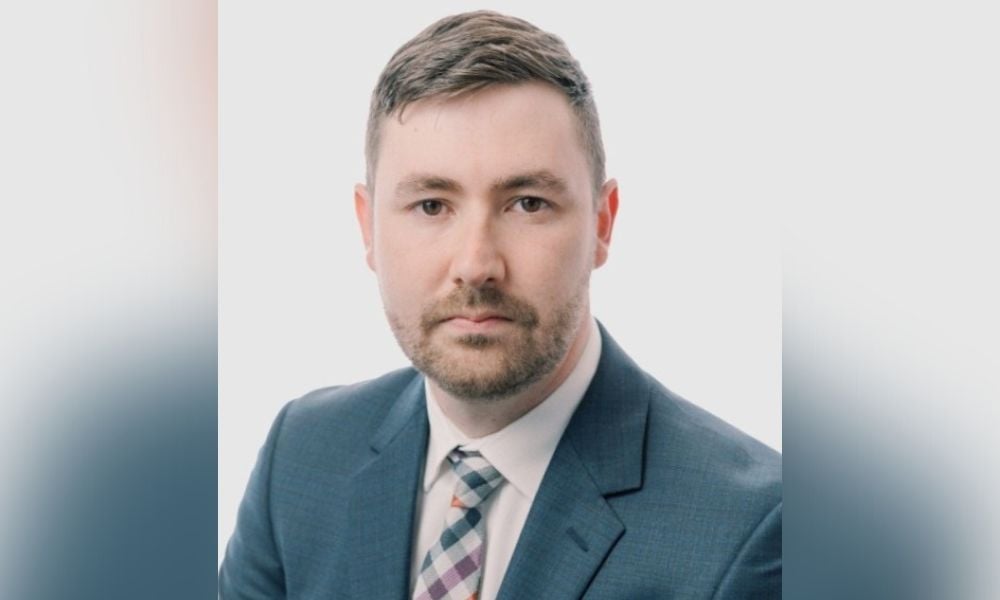 The Fair Work Legislation Amendment (Secure Jobs, Better Pay) Act 2022 contains the most extensive reforms to the Fair Work Act since it was introduced in 2009, David Kiel, lawyer and legal practice director at DPSK Lawyers tells HRD.
And since the expressed objective of the new legislation is to deliver secure jobs and better pay for Australians, there are still "positives for employers," he says.
As always, and given increasing legislative complexity, ensuring compliance is important for employers given the potential for civil penalties and accessorial liability, says Kiel.

"To successfully navigate the reforms, HR professionals will need to be across the details of the legislative changes, including when the changes come into effect. Specific compliance action will need to be taken in some cases as a matter of urgency – for example, in relation to ensuring compliance with pay secrecy prohibitions," he says.
Several employer groups have voiced disappointment about the sweeping changes to industrial relations laws in Australia.

Enterprise agreements
There are a number of reforms which stand out as potentially rewarding for both parties, according to Kiel, such as the introduction of greater abilities for the Fair Work Commission (FWC) to correct errors, defects or irregularities in enterprise agreements. He adds reforms to the "better off overall test" in the context of enterprise agreement approvals can also translate to greater flexibility for both parties.
"Reforms to the 'genuinely agreed' test and changes to process requirements potentially reduce the likelihood of enterprise agreements not being approved — or approvals being subsequently overturned in the courts on the basis that agreements had not been 'genuinely agreed,'" he says.
"Supported bargaining reforms may potentially benefit some employers who lack the necessary skills, resources and power to bargain effectively by themselves, while the addition of pay secrecy prohibitions provides an opportunity for achieving greater gender pay equality."
That said, the latter is likely to take time, given money remains a taboo conversation topic, and greater pay transparency over the long term will invariably lead to reduced bargaining power for businesses, says Kiel.
Conversely, compliance action should be tackled as a matter of urgency by HR professionals to ensure new employment contracts and existing templates do not contain pay confidentiality terms that contravene the new prohibitions.
"The new pay advertising provisions mean that HR professionals will also need to ensure that greater care is taken when advertising rates of pay to avoid any inadvertent contravention — including from outdated job ads," he notes.
Contracting and bargaining and enterprise agreements
While the fixed-term contract changes have yet to come into effect, HR professionals in organisations that have traditionally relied on "rolling" fixed-term contracts will need to start looking at how their businesses can adjust to accommodate, says Kiel.
In addition, a change of tack is required for businesses that have used fixed-term contracts as a risk mitigation tool when hiring – they will instead need to place a greater emphasis on ensuring the right candidates are hired.
As the most significant and contentious changes introduced in the new legislation, the bargaining and enterprise agreement amendments may result in the most significant and detrimental impact on businesses, he says.
"The changes potentially require employers to adopt new bargaining strategies and some smaller organisations may need to consider bargaining strategies and processes for the first time."
HR plays pivotal role
He says HR professionals are likely to play a pivotal role in this regard, and we will likely see a greater role of unions in the workplace over the long term. That could mean employers are effectively "roped in" to bargaining and enterprise agreements with potentially more targeted industrial action occurring.
"This will likely see HR professionals needing to get up to speed with the bargaining and enterprise agreement legislative changes and needing to devote more of their time to bargaining, industrial action and enterprise agreement related issues and disputes," Kiel says.
The sunsetting of transitional "zombie" agreements and a reduced ability to terminate enterprise agreements after their nominal expiry date is also on the list of changes with the potential to adversely impact organisations, he says.
"Those who used old agreements to their advantage potentially face challenges — particularly to HR personnel who need to grapple with the flow-on effects from these changes."
The Fair Work Commission is expanding its online learning modules and materials to address the reforms.
Perhaps unsurprisingly, the amendments include broadened flexible working request rights for employees, which Kiel says may pose a challenge for HR personnel who will be required to ensure legislative requirements are met, while balancing the needs of their enterprise.
"An increased jurisdiction for the Fair Work Commission to deal with flexible work request disputes may add complexity for business, but may also help flexibility issues to be addressed in way which may have positive outcomes for both the employer and the employee," he says.
And while sexual harassment has been generally prohibited in the workplace by sex discrimination legislation and workplace health and safety laws, Kiel tells HRD the new additional prohibitions reinforce the need for employers to ensure that sexual harassment does not occur.
"A more informal and timelier jurisdiction to bring, conciliate and address sexual harassment disputes in the Fair Work Commission is a positive reform. It may also help HR professionals identify and get on top of harassment issues at any earlier stage before they end up in greater compliance and liability headaches."