'It's important for HR leaders to make sure they get that contract right'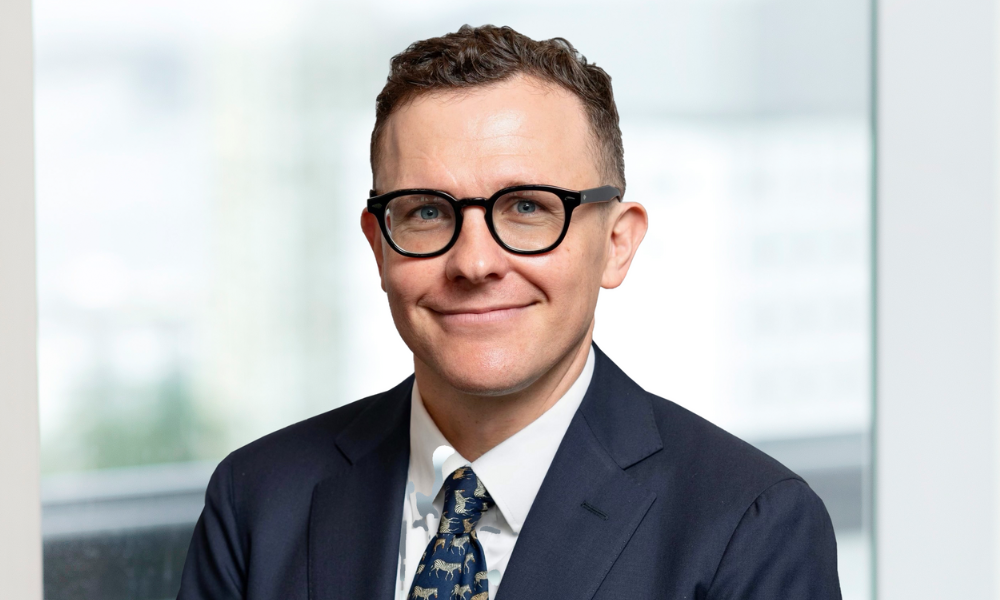 Earlier in September, the federal government introduced the Fair Work Legislation Amendment (Closing Loopholes) Bill 2023 to parliament, the third tranche of major reforms to workplace relations and industrial laws in Australia.
It includes changes to the definition of a casual employee as well as pay reforms. In relation to the legislation, employment minister Tony Burke said it will provide a new definition of casual work to close a "loophole" that leaves some workers stuck as casuals despite working permanent regular hours.
"They're being used as though they're permanent workers and the employer is double dipping - taking all the advantages of a reliable workforce and not providing any of the job security in return. That loophole needs to close," Burke said in a media release.
The new changes follow the second tranche of workplace reforms, which will provide employees additional and more flexible unpaid leave.
But what will these latest proposed reforms mean for HR teams?
Casual employee changes from government
If the 'Closing Loopholes' bill is passed, it will change the definition of casual employment in the Fair Work Act, Julian Arndt, director at Australian Business Lawyers and Advisors told HRD Australia.
"It will essentially overrule the High Court's current authority on that issue," he said. "The High Court has determined that basically the contract is king. The new definition that the bill brings in…will focus on the true nature of the employment relationship, the real substance of it, as opposed to just simply what the contract says."
Arndt explained that the casual provisions have a mechanism where employees will be able to choose to become permanent employees if they wish to and if they're eligible. They won't automatically become permanent employees.
It is something Arndt considers "good news" for HR leaders.
"That's really good because it means for the most part HR leaders aren't going to be required to do a huge amount of auditing to try and work out whether any of their casuals have magically changed over to permanent employees," he said. "They will know whether they have changed over to permanent employees because the casual will make an application to do so under the new framework."
While the potential legislation means that the onus would mostly lie on the employee to decide whether they want to be permanent, the contract is still a critical factor, said Arndt.
"It's important for HR leaders to make sure they get that contract right so it's clearly stated that the person's a casual on commencement if that's what you want them to be," he said. "But once they start looking a bit more like a permanent employee – start looking like someone who has an ongoing expectation of work, a firm advance commitment of ongoing employment – then if they do that for long enough, they'll be able to choose to become a permanent employee."
Employee change definition
One area that might be of concern for HR leaders are the changes to the definition of employment and employees, Arndt said.
"Unlike the casual employment scenario…for contractors, it won't be clear that someone has changed from being a contractor to being an employee," he said.
"Because it's not about whether they choose to do that. It's about…looking at the whole relationship of how the work is performed – including both the written terms of the contract between the worker and the person who engages them – but also just the practical reality of how the work is performed.
You have to look at the whole scenario before you can work out whether they're an employee or a contractor or not, said Arndt.
"That's much more uncertain. And I think that's much more likely to be the source of some degree of stress from HR leaders and possibly the type of things that you want to do an audit on."
'Same job, same pay' reforms
Another change in the proposed bill is the so-called 'same job, same pay' reforms, which are trying to protect bargained outcomes, Arndt said.
"The 'same job, same pay' regime will allow a union most likely to make an application that that bargained outcome applies to employees doing that type of work at that employer, regardless of whether they're direct employees or not," he said.
"The most common scenario will be where a labour hire company worker is supplied to a host. And the host has an enterprise agreement covering that type of worker. Under the old rules, because that worker wasn't covered by the enterprise agreement – because they're not a direct employee – they didn't have to be paid the same rates as the agreement. This new regime will allow an application to be made so that the enterprise agreement and particularly the payrolls and the pay rates apply to that worker."
The most important thing about the proposed regime is that it's on an application only basis, Arndt added.
"Again, it's not going to be the case that… by force of law, certain people will become entitled to new rates of pay or the 'same job, same pay' rates that similar types of workers are entitled to. What will need to happen is that someone will need to make an application to the Fair Work Commission and the Fair Work Commission will need to be satisfied that it's fair and reasonable that the 'same job, same pay' [order], that that rate of pay, applies to workers."
What this would mean for HR leaders
The fact that the 'same job, same pay' order is based on application means HR leaders will be able to determine whether it applies to them, Arndt said.
"HR leaders will know with absolute certainty whether this applies to them because they would have been subject to an application by a union," he said. "And they probably would have been involved in the case and so they will know this is coming well before it starts to apply."
Arndt went on to say that is welcome news for employers as there were "some considerable fears that this would just be a rule applying universally, that you would have to try and work out… is it the same job and what is the same pay? It's much more organised and codified than that."
The laws will most likely occur for industries that have very complicated and strategic labour hire type of arrangements such as aviation and mining, Arndt added.
"Industries that have quite complicated labour hire arrangements where you have people working for labour hire companies who are being paid differently from other workers who are direct employees being paid under enterprise agreements," he said.
The deadline for the reforms has been set for February 2024.