The announcement we were all expecting: Holden will cease production, affecting thousands of Australians. But what is the company doing about its employees?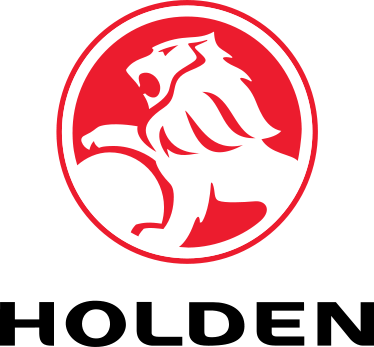 Holden has confirmed it will terminate all local manufacturing in 2017, ending weeks of speculation regarding the brand and its future.
General Motors – the owner of the brand – announced the news, and stated approximately 2,900 Australian jobs will be 'impacted' by the decision over the next four years.
However, Holden will still have a presence in Australia as a national sales company, as well as a parts distribution centre and a global design studio.
Dan Akerson, GM Chairman and CEO, stated that the end of manufacturing in Australia reflected the 'perfect storm' of influences the industry faces in Australia, including a high Australian dollar, high costs of production, small domestic market and "arguably the most competitive and fragmented auto market in the world".
GM stressed a dedication to ensuring the "best possible transition" for the South Australian and Victorian workers impacted.
"This has been a difficult decision given Holden's long and proud history of building vehicles in Australia," Mike Devereux, chairman and managing director of GM Holden, said. "We are dedicated to working with our teams, unions and the local communities, along with the federal and state governments, to support our people."
"Moving forward, our business model will change significantly however, GM Holden will remain an integral part of its communities and an important employer both directly and through our dealers," he said.
Bruce Anderson, managing director of
Lee Hecht Harrison
, praised GM's endeavour to redeploy current employees and upskill them for future roles, adding that GM faces the challenge of managing a large number of employees.
"This is an opportunity for GM to consider how employee's skills can fit into their sales and service network to help transition employees into other areas of the business," he told
HC
.
"GM may also want to consider onboarding programs to help employees move into new roles more easily."
Incremental future cash payments of employee severance are expected to be incurred through 2017 once negotiations of the amount are completed with the employees' union.
Moments after the announcement, question time erupted, with Treasurer Joe Hockey and Acting Prime Minister Warren Truss citing the difficult economic circumstances, high Australian dollar and high wages as reasons for the decision,
The Sydney Morning Herald
reported.
The opposition accused the Coalition of "hurrying Holden out of Australia and treating the company with contempt".
Although often considered ugly and disastrous, downsizing can be a much smoother process when handled with well communicated goals. Anderson stated that downsizing is all about communication, and this dialogue should be led by the most senior individual in the organisation, filtering down to all employees.
Employers must make staff aware of the reasons for the change, when it will be undertaken and what it means for each employee. Information must be readily available for all employees and updated regularly. Organisational leaders should be visible leading up to and during the change.
Key HR takeaways
When undergoing change management, HR must have a clear communication strategy as part of the plan. Anderson highlighted the elements of a clear change management plan as including:
Timeframe. The pace of change can have an impact on its success. Move too fast and you risk creating confusion; move too slow and you lose momentum.

Objectives. Both long term and short term should be considered.

Impact analysis. Consider how changes will affect employees, culture and workflow.

Identify potential obstacles. This might be stakeholder resistant to change, or budgetary or regulatory. Have a plan for how these will be managed.

Project governance/accountability. How will the change program be measured and kept on track? Appointing a party or committee dedicated to keeping track of the program will assist in the program being successful.

A communication strategy. Keep employees notified and engaged throughout the process.

Support and training. What services will be offered to employees to help them deal with the change?

What do you think of the decision, and the future of the automotive industry in Australia?