To avoid reputational risk, employers need to implement a comprehensive social media policy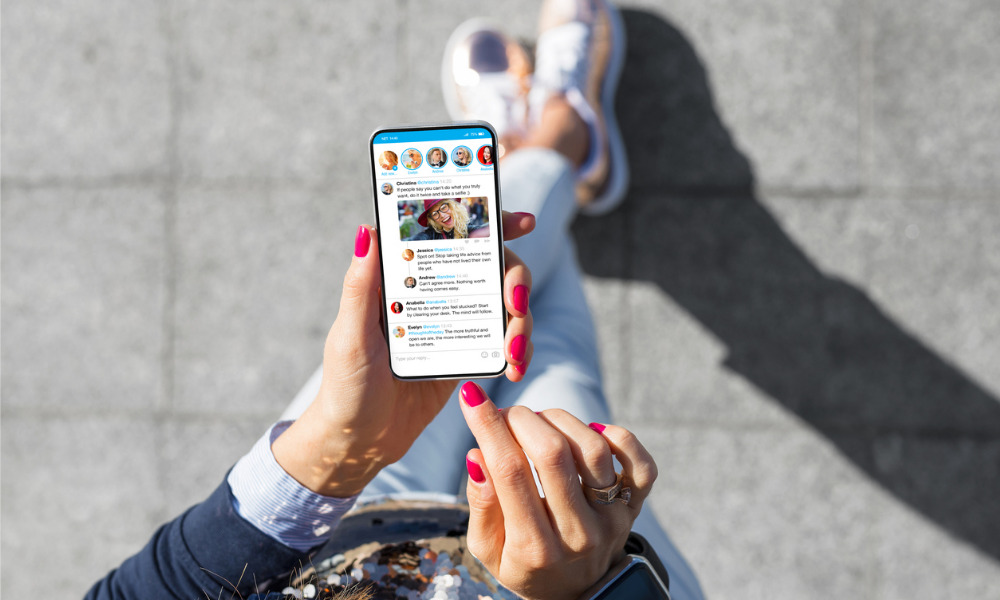 On International Women's Day in 2021, Burger King chose to show their support for women working in the food industry by tweeting out an update on Twitter: "Women belong in the kitchen". It didn't go down as they had hoped. Audiences reacted with outrage to the post and brand and the fast food giant withdrew the tweet and issued a public apology.
It's hardly an isolated case of a social media fail but it is an example that sends the blood running cold among C-suite executives. It reinforces the fear of reputational damage to an organisation if they get the messaging wrong or if their social media post is jumped on by the media or taken out of context.
Reputational risk
Reputation management should be a key part of your social media guidelines and policies and understood by everyone in the social media marketing team, says social media specialist Tracy Sheen, founder of The Digital Guide.
"Anytime you are confronted with a situation on your social media platforms that is not addressed in your policy, you've got an opportunity to update its provisions and ensure compliance across the team," says Sheen.
The social media policy should include what can and cannot be posted based on legislation and risk as well as a process to check whether content about to be posted is appropriate, says Scott Stein, leadership and organisational strategist.
Legal ramifications of bad online activity
An employer's social media policy should also cover out of hours conduct. Employers are entitled to act upon an employee's personal social media conduct if it breaches their employment contract and are contrary to the interests and values of the organisation. In February this year, for example, the Fair Work Commission (FWC) upheld the summary dismissal by the Australian Council of Trade Unions (ACTU) of an employee who posted highly offensive material on his personal Facebook account even though he wasn't identified as an employee of the ACTU.
Given last year's Australian high court ruling that social media companies can be liable for defamatory comments on their platforms, Stein says it is expected that similar responsibilities will come into force for organisations and their employees.
In house?
Which brings us to the question of who should be contributing to an organisation's social media. Is it better to use in-house employees or contract it out?
"I prefer social media to be handled inside the company. This allows for greater control over content creation and more genuine community engagement," says Sheen. Where that's not possible due to limited in-house resources, external agencies can be engaged. "But if you do go down that path, review all scheduled content before the posts 'go live', and you always want to handle the community management – such as responding to posts etc – inside the company where possible," says Sheen.
Who contributes to social media will often depend upon the strategy or position that someone holds within an organisation, says Stein.
"For example, many C-suite executives or employee subject matter experts have a high profile so when they share information they are seen as 'representing' their organisation. This can provide a great platform to extend the brands reach beyond the organisation's social media accounts," says Stein.
It does come with some caution, however. In April this year, the case against Elon Musk for his 2018 tweets around taking his company private on Twitter was concluded with him being fined $20million by government regulators who viewed his tweets as manipulation of the market given his position as a director of Tesla.
Celebrity influence
Some organisations have chosen to partner with a high profile subject matter expert outside of the organisation to contribute to their social media messages – or hire someone to create content for them. Paying individual celebrities or influencers to post on their social media gains the company access to a broader audience – as long as the brand and brand values align to the outsider delivering the message.