Act described as 'disgraceful,' says small business owner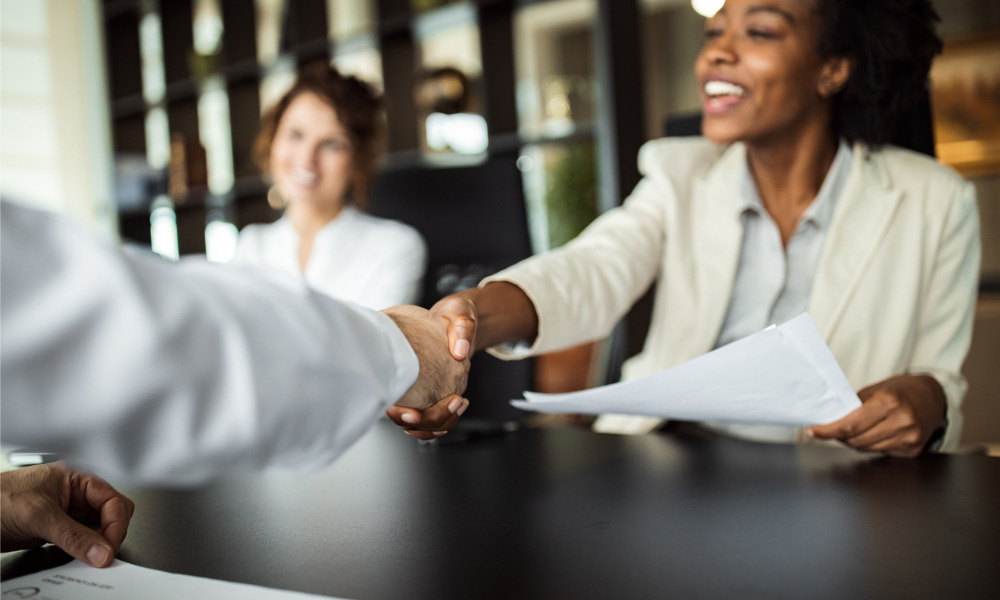 As Australian businesses suffer from a labour shortage crisis, employers have cried foul over the controversial act of poaching staff from their jobs.
Small business owners, like Coco Hou, endures much more burden as her staff members are being "poached" by other companies.
News.com.au reported that Hou had lost almost half of her workers in just a few months after other companies enticed staff members away for a promise of more excellent benefits.
The chief executive of Platinum Accounting described the situation as a "big struggle" as the firm experiences one of its busiest times of the year - tax season, news.com.au reported.
Job poaching
Hou told news.com.au that 7 out of 15 staff had left Platinum Accounting in the past few months, with the longest serving employee already being in the company for six years.
According to the report, job poaching mainly occurred on LinkedIn, with five of the company's staff members being poached through the online platform.
Hou told the news outlet that the accounting sector is currently under siege across the country as larger companies attack small accounting businesses by raiding their workforce.
"The biggest complaint across the industry is the way in which large firms are swooping in and luring staff away with the promise of massive pay rises and lucrative career progression," Hou told news.com.au.
"Staff are being stalked on sites such as LinkedIn and approached through cold calls and messaging," she added.
David vs. Goliath
According to news.com.au, even though the first thing that Hou asks when her employee resigns is about the pay, she admitted that she could not match the salaries of bigger firms, which are mostly more than $10,000 higher.
Hou also said that even smaller companies are offering $5,000 more and "unrealistic" promotional pathways.
"With a large organisation, we can't compete on pay – they are a lot more powerful financially where they can get someone and they have a big reputation and add a lot of weight on a resume, so we are in no position to compete with larger companies," Hou told news.com.au.
Poaching staff through LinkedIn is a "sneaky" move of large firms considering the time and money that small companies have spent on their staff, only to have them taken away, Hou said.
"We have comprehensive training and development programs in place, and we continually mentor our people," Hou told news.com.au. "It is absolutely heartbreaking when large firms poach our staff."
Proposing a 'transfer fee'
Hou said that the least thing big companies could do for small firms is to pay a "transfer fee" if they poach staff, similar to when players are traded across sporting teams.
News.com.au reported that Hou proposed that large businesses pay 15% to 20% of the annual salary to a small company like hers to compensate for poaching their staff.
"This would stop some of the rampant poaching and also reward small to medium-sized accounting firms for investing so much of their time and resources into the development of staff – only to have them poached from under their feet," Hou said.
Hou further said that the old belief that if you "look after your staff, they will stay," is no longer applicable in a "challenging and predatory market environment."
Struggle to fill positions
Currently, Platinum Accounting has four vacant positions for junior accountants, and Hou is still struggling to fill the positions due to the lack of applicants, according to news.com.au.
The news outlet also said that Hou was forced to leave the job advertisement permanently, expecting that there would be more vacancies to come with "The Great Resignation, a phenomenon that saw millions of people in the US quit their jobs last year," hitting Australia.
"It's so we have more candidates waiting in the pipeline in case the poaching situation gets worse," Hou told news.com.au.
The chief executive also noted that after her experience with poaching staff, the company now "prioritises staff loyalty and stability over other things."
"If they have only stayed in a position for less than three months, we wouldn't look at their resume and wouldn't give them a chance to have an interview, based on our experience of a staff member being poached by someone else after being with us for three months," Hou said.
Meanwhile, a June Australian Bureau of Statistics (ABS) survey showed that 31% of businesses surveyed struggle to find staff.
Moreover, ABS also reported that almost 10% of the Australian workforce quit their job in 2021, with a total of 1.3mil people.
Hou warned that while the country is suffering from workforce shortage, the lack of skilled staff could also have a "knock-on effect" in other ways, and, consequently, businesses such as small to medium-sized accounting firms cannot do their work.
"If something is not done, the situation is going to impact on businesses' ability to meet their tax obligations and revenue generation for the Government, " Hou said. "The situation is very serious."