An upcoming court case against one of the world's fastest growing food delivery services could shed light on awards and the shared economy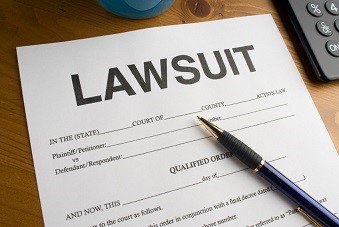 Australia's leading "social justice law firm," Maurice Blackburn, could soon be taking on-demand food delivery service
Deliveroo
to court in a case which may help clarify employers' legal obligations in the shared economy.
The firm – which has signed up 1,200 restaurants across Australia in just 10 months – claims to have provided work to around 6,500 delivery drivers and cyclists globally.
The upcoming court case will determine whether these workers can remain contracted or will have to be employed.
The value Deliveroo provides requires riders to be contracted on an independent basis, Daniel Victory, senior associate at Maurice Blackburn, told the
Australian Financial Review
. However, under the Fair Work Act, these workers should be seen as employees.
"These riders, often young students, get rostered on to shifts, they wear uniforms which in some cases they have to buy, they must attend training, yet they aren't guaranteed a minimum wage," he said.
"We've seen contracts where they are advised to buy their own insurance because they can't access WorkCover if they are injured on the job."
A test case or class action alleging sham contracting could be filed shortly under the Fair Work Act, Victory said.
Typically, Australian delivery drivers are covered under the Road Transport and Distribution Award which guarantees casual staff are paid around $23 an hour with extra penalty rates on Saturdays and Sundays.
Deliveroo country manager Levi Aron said that riders could earn even more than the Sunday rates during busy periods because of the way the Australian rollout had been implemented.
"We've been very careful to limit our roll-out, firstly so we can guarantee your food is delivered within 30 minutes and its quality is not compromised, but also because our model is based on unit economics. We make sure all our areas are high volume because we know our riders don't want to sit around waiting," he told
AFR
.
The firm has offered a number of pay rates to drivers during its time in Australia. The most common included the minimum wage of $17.70 plus an added $3 per delivery.
Aron said however that most riders opt for a flat rate of $10 per delivery which lets them earn more in Deliveroo's compact delivery areas.
"It's led to this misconception that we're paying people $10 an hour but we never want that to be the case," he said.
Related stories:
Rise in contracting heralds new legal risks
Delivery firm bans staff from employment tribunals
Is Uber sham contracting?