Australia's trade union scene could be welcoming a new employee association – and the first one based on ethnicity.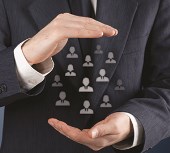 A current proposal to create a Korean Workers Union for employees engaged by Korean employers could result in Australia's first ethnically-based union.
An application has been made under the
Fair Work (Registered Organisations) Act
to create an employee association called the Korean Workers Union.
To be eligible, Korean employers must be managed or owned by a person or persons of Korean background and generally considered by the local Korean community in which it operates, as a "Korean business".
The Union would cover a number of industries including construction, hospitality and retail where the Korean employers conducted their business.
However, such an application is likely to be met with some lively opposition, says Patricia Ryan from The Workplace employment lawyers.
"It is likely that the application would be opposed by a number of unions who would argue that there is sufficient coverage already - the CFMEU for construction; United Voice for hospitality; SDA for retail/distribution to name a few," Ryan says.
"Additionally the union would have had to take care that the application has met the criteria under the Fair Work (Registered Organisations Act) 2009," she told HC Online.
The union would need to ensure that its eligibility rules do not breach the Racial Discrimination Act 1975, so that workers are prevented from joining by reason of their race, colour or national or ethnic origin.
However, Ryan says this does not appear to be a problem as the criteria is employment by a Korean employer, not the ethnicity of the member.
When asked why she imagined such a union would gain support, Ryan said:
(i) Accessibility to an organisation that supports and understands the culture and language;
(ii) Belief that a union dedicated to workers in "Korean" businesses would better serve members;
(iii) Opportunity to meet with like-minded workers;
(iv) As a source of information on workplace rights;
(v) Competitive membership fees
If it became federally registered, the Korean Workers Union would become the first ethnically-based union out of Australia's current list of 109 federally registered organisations.
Employers would need to ensure compliance with workplace laws, if such a union was to become active, Ryan says.
"If non-compliance is uncovered by the union, and media coverage results, or court action is taken, damage to reputation and brand is an issue," she says.
Another issue for employers familiar with working with an existing union would be the need to build rapport with a new union, Ryan says.
Similar stories:
BHP battles ice use among miners
Up in the air - what laws apply on airplanes?
Help! My staff are striking
Federal public servants set for mass strikes over failed pay talks