We talk to the HR manager at Unisys about how on-the-job training is helping career changers and school leavers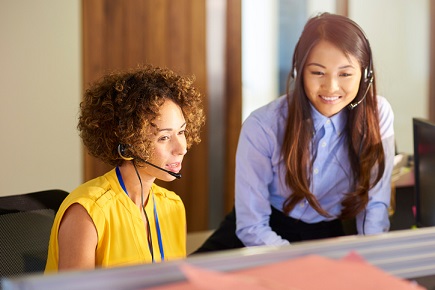 Organisations like Unisys are increasingly recognising that formal study is not for everyone.
Consequently, the global IT company has developed its traineeship program to give school leavers and career changers of all ages the opportunity to kick-start their IT career.
The program can be undertaken in several locations across Australia and Unisys proactively seeks individuals from diverse educational and cultural backgrounds.
Unisys also seek people whose attributes include an interest in IT, being self-driven, customer-focused, a team player and the willingness to undertake a traineeship over a two-year period with the aim of obtaining a certificate III or IV qualification in IT or Networking.
Elyse Philippi, Senior Manager HR, Asia Pacific, Unisys, said the program came about out of recognition that people are the company's "greatest asset".
"One of our key considerations is around building our talent pool and this training program was a great opportunity for us to drive engagement and boost job satisfaction across our teams," Philippi told
HRD.
The program recognises previous certificate II or III qualifications obtained within the past seven years.
As part of the program, trainees receive a mix of on-the-job training combined with the application of IT theory, allowing for an interactive, hands-on learning experience. The program runs from six months to two years depending on the capability of the individual.
The program also supports large Public Sector projects, including the
Department of Defence
and the Department of Immigration and Border Protection, as well as various companies nationally.
Philippi said that one of the main benefits of the on-the-job training is that the employees report they they get a lot out of it and really love it.
"A lot of the feedback is really positive around the experience that they get, and their increasing understanding as they progress through their training in terms of turning that theoretical knowledge into the practical experience," she said.
"The program is particularly beneficial for individuals who aren't in a position to study full-time without an income or don't want. This provides an avenue for them to do that.
"Moreover, the more senior members of the team really enjoy the opportunity to coach and guide trainees as well.
"I think one of the really cool things about this program is that we have had 30 people come through and the individual stories are really positive."
Since 2014, the program has seen the 30 trainees receive a Certificate III in Information Technology.
After attaining his HSC in 2008, Andrew Goodwin joined Unisys In 2012, and completed his IT traineeship, taking home a Certificate III in Information Technology.
In 2013, Goodwin went on to work in the banking industry, but later returned to Unisys as a desktop team leader.
Now, Goodwin is National Project Coordinator for Unisys' Defence Project Management Office, at RAAF Williamtown base, where he has worked on the national rollout of Windows 7 and Windows 10 across approximately 450 Defence locations nationally.
"I had a keen interest in IT but didn't want to sit in university classes. I joined the Unisys IT traineeship program in a role based at the RAAF Williamtown base, near my hometown of Newcastle," said Goodwin.
"The program allowed me to immediately combine on-the-job learning with studying theory to attain an industry recognised qualification.
"The practical hands-on experience meant that by the time I came to the next component of theory I already had an understanding of what it meant in the real world. I completed the certification in six months - the minimum time allowable time!"
Related stories:
Four tips to addressing the skills gap and digital transformation
Australia companies 'significantly outstripping' counterparts in L&D
Is HR putting leadership on an impossible pedestal?