'Human resources play a central role in investigations': employment lawyer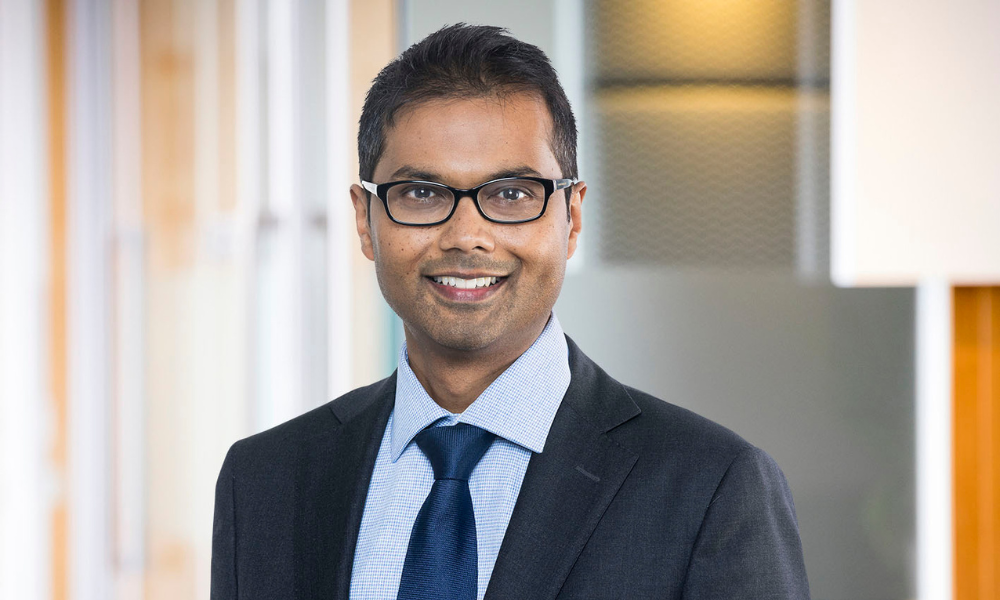 Sexual harassment is an ongoing menace in the workplace that employers need to take very seriously.
The Brittany Higgins court drama — where it was alleged senior government advisor Bruce Lehrmann sexually assaulted her — was a messy situation for all parties involved, including the Commonwealth government, as the alleged attack happened in a parliamentary suite in 2019.
Higgins secured a multi-million-dollar, taxpayer-funded compensation deal after the re-trial was aborted.
The negative publicity surrounding the case — along with recent legislation — highlights why employers need to establish a safe environment for all workers during the day and any extracurricular events that follow.
How to respond to allegations
So, what should employers do if an alleged sexual harassment incident is reported?
"Initially, immediate steps should be taken to stop the alleged conduct, protect the parties involved and assess the nature of any investigation which might be appropriate," Bhrig Chauhan, principal lawyer, employment law, Aitken Partners, said.
"Factors such as the seriousness of the allegation, seniority of the person involved and whether the complainant wants the matter dealt with informally will be relevant."
For instance, a full-blown investigation may not be appropriate, as the complainant may want an apology or staff to undergo training, he said.
Secondly, it's important for employers to follow their own policies or any applicable award in managing complaints.
"These documents will usually set out in detail the step-by-step process an employer should take to ensure the misconduct or complaint is properly evaluated, and that the alleged perpetrator is afforded a reasonable opportunity to respond to the allegations.
Then, the employer should appoint an internal or external investigator and "confirm protocols or a plan for carrying out the investigation, conduct relevant interviews and communicate a decision," said Chauhan.
Employers across the Australian Capital Territory (ACT) are now required to report all incidents of sexual assault to WorkSafe ACT, thanks to a new law passed in the Legislative Assembly this week.
Laws in Australia
Australia has many laws when it comes to discrimination in the workplace including the Sex Discrimination Act 1984, Equal Opportunity Act 2010 and various state Work Health and Safety Acts.
In fact, South Australia's workplace health and safety regulator is preparing to increase the number of investigations it undertakes into sexual harassment complaints and other issues associated with psychological harm at work. SafeWork SA is expecting to increase investigations into complaints about psychological harm and psychosocial risks as the topic is more widely socialised, combined with more employees returning to the office.
This means employers need to be better prepared than ever.
"Employers have a positive obligation under anti-discrimination and health and safety laws to prevent sexual harassment in the workplace," Chauhan said.
"Employers are legally compelled to investigate complaints or incidents in a prompt manner and implement measures to ensure any unlawful conduct stops immediately."
There is also a strong expectation for employers to have processes that eliminate the likelihood of any misconduct occurring again in the future, he said.
"Importantly, employers also have legal obligations to support parties involved in the incident. This includes offering them access to employee assistance programs and, where relevant, providing flexible work arrangements."
The information, media, and telecommunications sector had the highest level of workplace sexual harassment cases over the past five years, according to a new report.
What role should human resources play?
When the issue of alleged sexual harassment becomes a workplace incident, then human resources will be involved, as they are the conduit between the employee and the employer.
They will generally be the central point of contact for both parties and outside legal counsel.
"Generally, human resources play a central role in investigations," Chauhan said. "Not only do they provide support to the persons involved but given their natural interpersonal skills and presumed neutrality in the workplace, they are often tasked with ensuring complaints are managed in compliance with existing policies, planning the investigation process and carrying out initial interviews.
Human resources are also likely to be involved in the selection of any externally appointed investigators and meetings to communicate findings, he said.