Two legal experts weigh in with tips, legal insights for hiring process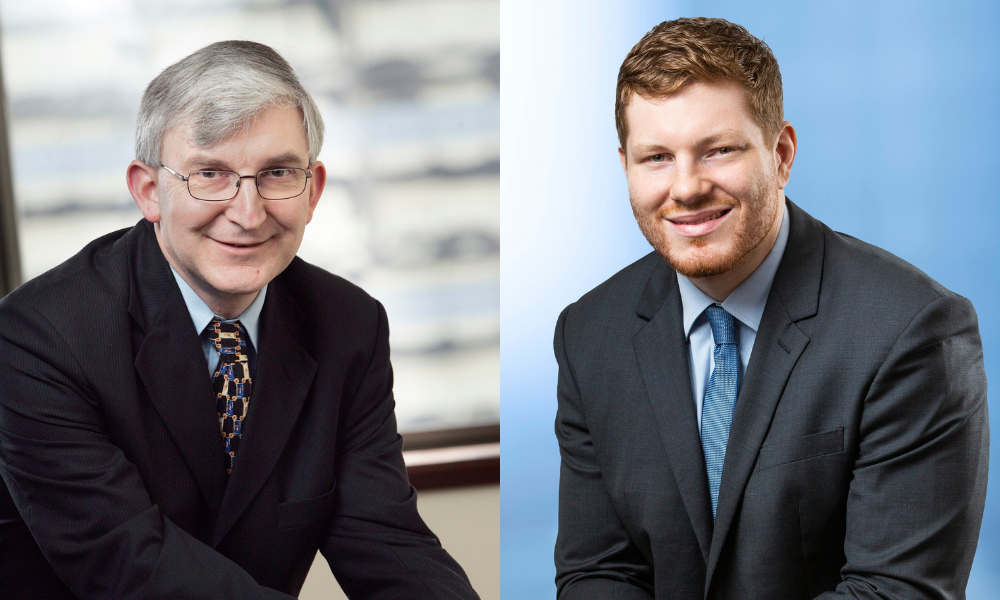 Many employers include a basic question to potential employees asking, "Do you have a spent conviction?" However, depending on the circumstances, a job candidate does not have to declare their background.
Employers need to be aware of spent convictions rules in each state and territory before they ask general questions on employment forms.
"A person with a spent conviction usually does not need to disclose that conviction to any person, including a Commonwealth authority, unless a specific statutory exclusion/special category applies such as some sex offences," Greg Robertson, Executive Counsel, Harmers Workplace Lawyers, said.
"Outside of the special categories, an employee or potential employee generally does not have to declare a spent conviction at any stage."
If they fall within a special category, an employee will need to answer any question from the employer truthfully, whenever this is asked in the recruitment process, he said. And deliberately providing false or misleading information about spent convictions in those categories may impact employment if the truth is subsequently discovered.
"It is also unlawful to access, disclose or consider spent convictions to the detriment of the relevant person," Robertson said.
Spent convictions are generally not visible in standard police checks or background checks conducted by employers.
The Australian Federal Police, however, notes that applications for National Police Checks may disclose details of spent convictions in some circumstances: for, example, those related to working with vulnerable populations such as children, the elderly, or people with disabilities, government departments or in national security, hospital employment, acting as superannuation trustees and taxi/uber/bus driver accreditation, Robertson said.
"The same will apply for certain types of licences or permits, for example, firearms permits or government security clearances."
What is a spent conviction?
"A spent conviction is an older criminal conviction that, subject to some exceptions, no longer needs to be disclosed," Zeb Holmes, senior associate, Harmers Workplace Lawyers, said.
"Each state and territory has a scheme in place to provide for spent convictions, with the aim of giving individuals who have committed minor offences a chance to move on with their lives without the burden of having to disclose an old criminal record."
Under the spent convictions schemes (using New South Wales as an example), a'spent conviction must satisfy all of the following conditions:
It is 10 years since the date of the conviction (or 5 years for juvenile offenders)
The conviction related to a minor offence (for example. a spent conviction cannot be for convictions where more than 6 months imprisonment was imposed, or for sexual offences)
The individual has not re-offended during the 10 years (5 years for juvenile offenders) waiting period; and
A statutory or prescribed exclusion does not apply.
What details can an employer demand to know?
"Outside the special categories, an employer cannot demand to know details of spent convictions," Holmes said. "An employer can inquire about criminal history, but outside those limited restrictions, legislation usually will mean the employer's questions will be taken to refer only to non-spent convictions. The employee will not be obligated to disclose a spent conviction."
If the employee does need to disclose their spent conviction, the employer should only demand details relevant to the character of the person or their ability to perform the specific role, he said.
Relevance will depend on various factors, including the nature of the role, industry-specific requirements, and the applicable laws in the state or territory. For example:
a person with convictions for violence may in certain circumstances reasonably be refused a job as an unsupervised aged care support worker
a person with convictions for fraud may in certain circumstances reasonably be refused a job where they are responsible for financial transactions or handling cash; or
a person with certain drug related convictions may in certain circumstances reasonably be refused a job as a nurse who is responsible for administering medication to patients.
"If the employer demands to know details which will not impact the person's ability to perform the role, this may support adverse findings against the employer, for example, in a claim of discriminatory conduct or an unfair dismissal claim," Holmes said.
Even if an employee voluntarily discloses a spent conviction, an employer should carefully weigh up whether this ought to be considered when making employment decisions: the conviction will be (relatively) minor, will have occurred at least 10 years ago, with no reoffending since, and there will not be the same general concerns of special category employment, he said.
"It will be unlikely that such a conviction will be relevant to the person's ongoing character, or ability to do the job."