We love getting comments from our readers. What topics had you buzzing this week?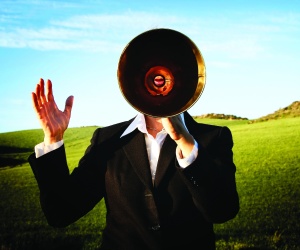 This week HC reported on Limeade's hiring policy that has everyone talking and it got…well, everyone talking!
The health and wellness company's hiring policy specifies the applicant must be "Nice: Life is too short to work with jerks".
One commenter, Deborah, understood the effective employer branding contained in the statement:
"I think this is gold, and a very smart piece of company branding. In this one step they've clearly identified their culture and values not only to potential employees, but also to their customers. For the right company in the right industry I think this style would work very well - as long as they walk the talk."
While Noel Donkin offered his own insights on keeping it simple:
"I wouldn't implement this as a policy, however, when hiring, glass half-empty, me-first, bad attitude, over-bearing or opinionated candidates are culled very quickly. You can always help someone gain the skills needed, but only they can change their attitude ... Team dynamic can be destroyed quickly by a toxic individual."
…And Carolyn Herraman agreed:
"Completely agree Noel! Our 'Above the Line' policy promotes a proactive 'I Will' and 'We Will' attitude, of which is also incorporated into our recruitment and selection process! Therefore feel we too have a 'no jerk' policy, just different approach. This also ensures a clear message of behavioural expectations and cultural fit at the onset."
Meanwhile, the anti-bullying statistics that revealed the new laws haven't overburdened the FWC as many expected
got a few sobering remarks from our readers.
Howard Whitton wrote:
"There is long experience in Australia showing that these sorts of reforms do not generate a 'floodgates' response. It takes time for people (including consultants who advise likely applicants) to understand the new system, to figure out whether it works well enough to be worth making a complaint, and to trust it. Early cases and decisions will be crucial. Come back in 6 months..."
Regular commenter Bernie Althofer came to a similar conclusion:
"I find myself agreeing with Carlo. In addition, I would suggest that people have been waiting to see whether or not they can take action under the new legislation and how difficult it would be for them physically, psychologically and financially.

Based on inquiries made over the past few years, it would appear that some people believe that that economic climate and the ability to find another job has a direct impact on whether or not they report bullying behaviours, or even support others.

It would also appear that because there is no dramatic increase or spike in reporting, some organisations may believe that bullying is on the decrease.

It also seems that resolution options being offered up through various organisational policies encourage individuals to handle the matter themselves. In addition, risk assessments invariably fail to identify the actual workplace hazards that contribute to bullying incidents.

In the main, there is probably a percentage of the workforce who really want the bullying to stop, but they are faced with the situation whereby taking action is physically, psychologically and financially draining.

The outshot is that whilst people had great expectations and held high hopes that the new laws would provide a process whereby bullying could be stopped, the laws have created a number of barriers and limitations that only make the situation worse for some targets.

It will be interesting to review the situation in six months' time to see whether or not the laws are being accessed and whether or not any change is actually occurring."
Thank you to all our commenters this week! Please keep hitting the message board with your thoughts, opinions and insights!