A DJ involved in the 'royal hoax' last year could receive a large pay-out from her employer's parent company.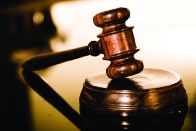 Mel Greig, a DJ at 2Day FM who was involved in the 'royal hoax' last year, could receive a payout of up to seven figures from parent company Southern Cross Austereo, the Sydney Morning Herald (SMH) has reported.
Greig has not returned to work since she and co-host Michael Christian were accused of causing the suicide of Jacintha Saldanha, a nurse at King Edward VII Hospital, in the aftermath of a prank call in which the two pretended to be the Queen and Prince Charles.
She has made a general protections application with Fair Work Australia (FWC), and wants to terminate her employment with Austereo, who have reportedly offered her other positions over the last six months.
Nowick Carbone, personal injury lawyers managing partner at Anthony Carbone, stated that Greig could receive a "six- or seven-figure payout" from her employer for not providing a safe workplace due to the organisation encouraging such pranks.
"[Greig] might argue that her earnings have been affected by what's happened, so she could claim the gap in earnings for the foreseeable future," Carbone said.
Austereo's history of controversial pranks could also play a factor in the ruling. "It goes to the heart of what kind of workplace Mel was working in … did Austereo condone and encourage the pranks? Did they promote bad conduct?" Carbone added.
Greig will need to prove psychological damage from the incident.