The FWC has upheld the dismissal of an employee who lied about being an Uber driver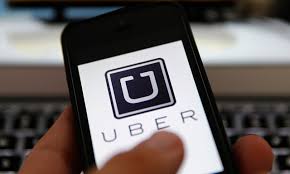 The
Fair Work Commission
(FWC) has upheld a decision by West Australian Newspapers to dismiss one of its employees. It was found the man had failed to notify the company that he was also working for
Uber
.
The company terminated foreman Mervyn Jacob in June 2015 after failed discussions and a lack of cooperation regarding his outside work at Uber "undermined … trust and confidence in him as an employee".
Jacob contested the dismissal in an FWC hearing on 8 August which was overheard by Commissioner Bruce Williams.
After examining the evidence, the Commissioner found that Jacob's dismissal was "neither harsh, unjust nor was it unreasonable" and that he had not been unfairly dismissed.
Jacob's outside employment with Uber was contrary with his employment contract which required workers to request permission from the firm prior to taking any "other work". This was a valid reason for his dismissal, Williams said.
Furthermore during the investigation by his employer, Jacobs repeatedly lied on a number of occasions, he added.
"Mr Jacob was not transparent or honest in response to his employer's reasonable enquiries and was at times deliberately misleading."
During a series of meetings, Jacobs repeatedly denied that he was an Uber driver.
A manager at the firm, named "Mr Jones" in the FWC decision, had also said he'd been driven by Jacobs. When his employers asked about this, Jacobs said he didn't know who the manager was.
The dismissal was not based on the fact that Jacobs was doing work as an Uber driver, Williams noted. In fact, the firm was willing to negotiate with him so he could continue that work in the future.
Rather, Jacobs was dismissed because he ignored the opportunity to resolve the matter in an acceptable way, the Commissioner said.
"Instead Mr Jacob continued down a path of actively denying the truth and deliberately misleading his employer. He did so even after being warned he must be open and honest and not withhold information.
"Mr Jacob in this case was very much the architect of his own demise."
Related stories:
Is Uber sham contracting?
How Uber's CEO recruits his top staff
Uber faces tribunal over self-employed status of drivers