The FWC has called for further evidence from employers in its ongoing Four Yearly Review of Penalty Rates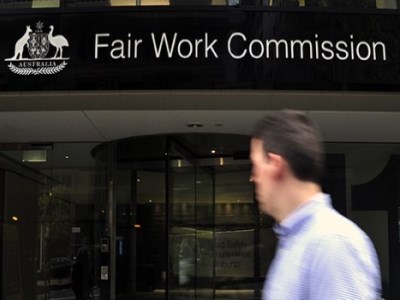 The final decision of the Four Yearly Review of Penalty Rates has been delayed with the
Fair Work Commission
scheduling another hearing for later on this month.
While the decision on whether to bring Sunday penalty rates in line with those for Saturday was expected to be given this month, the FWC has announced it will hold an extra hearing on 28 September.
The Commission stated that more evidence from the
Australian Industry Group
(Ai Group) was required to support the case for a reduction in rates for the Fast Food Industry Award 2010.
The issue stemmed from a recent Ai Group survey provided to the FWC which examined employee preferences to weekend work. While the Commission had asked for results to be broken down by staff classification, the Ai Group said this was impossible due to the nature of the survey questions.
What the survey did find however was that:
Most employees in all age brackets did not have a preferred day to work on the weekend
Most employees would work more hours on a Saturday if offered, regardless of age
Most employees aged 30 years and younger would work more hours on a Sunday if offered
The most common reason for preferring to work on Saturday over Sunday was study commitments (for those aged 16-17) and spending time with family (for all other age brackets)
The most common reason for preferring work on Sundays over Saturdays was sporting commitments (for those aged 15 or less), wanting to socialise with friends on Saturdays (for those aged 16 to 24) and spending time with family on Saturdays (for those older than 25)
However, the SDA – the union for retail, fast food, warehousing, hair & beauty, and modelling – said that this evidence was not adequate.
"The Ai Group has not articulated a cogent basis for why age and employment status may provide a proxy for classification levels. The SDA submits that, in the context of the survey, neither age nor employment status are a reasonable or reliable proxy for the classification level of employees," they said in a statement to the FWC.
On this basis, the Commission delayed the decision until further evidence could be examined.
Stephen Smith from the Ai Group told
HC
that the association remained hopeful that the Full Bench would support the alignment of Sunday penalty rates with existing Saturday rates for fast food workers – especially in light of the evidence presented.
"A large proportion of the employees in the fast food industry are young people with study commitments, and they are not available to work during normal business hours. Many employees in the industry prefer to work on weekends, including Sundays," he said.
Related stories:
Labor vows to support penalty rates
Turnbull hints at changes to penalty rates
Court rules in favour of penalty rates