Essential Energy has asked the FWC to suspend the impending 80-hour strike action.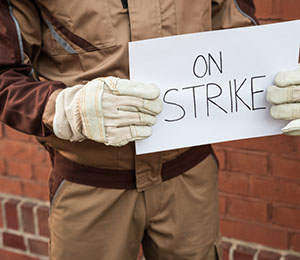 Essential Energy has applied to the Fair Work Commission to have the Electrical Trades Union's (ETU's) planned protected industrial action suspended in the interests of protecting public safety.
Workers at the state-owned energy provider are set to walk off the job tonight as part of 80 hours of strike action, which is planned as 20 consecutive four-hour stoppages from 10 pm Monday May 23 until Friday May 27.

Acting Chief Executive Officer, Gary Humphreys says Essential Energy had decided to make the application under the Fair Work Act 2009 due to the ETU's failure to provide safety assurances for the protected industrial action period.

"It's clear the ETU is putting industrial relations strategy and union conditions ahead of the safety of the community," Gary said in a statement on Friday.

"I am simply not prepared to put our employees, contractors or the 1,500 local communities we serve across NSW at risk," he says.

As reported in Human Capital last week, the ETU has given Essential Energy notice that its members plan to take protected industrial action in the form of an 80-hour work stoppage from 10pm Monday, 23 May 2016 through to 6am Friday, 27 May 2016.

The union also issued further notices this week proposing a further 30-day protected industrial action period in June.

But Essential Energy says the application to suspend the strike action is imperative to protect public safety across regional and rural NSW and ensure the ongoing reliability of the electricity network.

"We expect the Fair Work Commission to hear our application and make a decision by Monday," Gary said.

"Essential Energy respects the right of ETU members to take protected industrial action, however, we are not willing to compromise safety."

Essential Energy, which owns, maintains and operates the electrical distribution networks for much of the state, has been negotiating a new enterprise agreement with staff and unions for over 12 months.

The company says it seeks an Enterprise Agreement that meets the needs of employees, safeguards our excellent safety performance, is modern and flexible, contains costs to customers, and supports the business' objectives of running a safe, reliable, affordable network.

It will give employees the opportunity to vote on a replacement agreement via a management-initiated ballot in the next fortnight.



Related stories