One of Australia's largest industry associations has urged the Coalition to act on recommendations by the Productivity Commission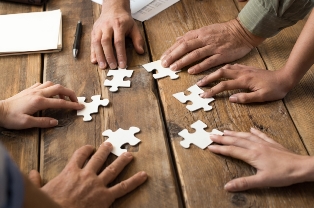 The head of Australia's largest national resource industry employer group has called upon the government to move forward on "fundamental workplace relations reform".
Speaking at the
Australian Mines and Metals Association
(AMMA) National Conference, the association's chief executive
Steve Knott
said it was "disappointing" that, during the election campaign, the government had failed to acknowledge the Productivity Commission's recommendations for workplace reform.
There is a need to look beyond the double dissolution triggers of the Australian Building and Construction Commission (ABCC) and the Registered Organisations Commission, Knott said during the conference's closing address yesterday (4 August).
"The government's commitment to combating union lawlessness and corruption is positive, but to assume this should be the last word on workplace reform would do Australian employers, employees and the wider community a profound disservice.
"Stopping at the five workplace relations bills foreshadowed by the government should not be acceptable. There are additional, widespread and longstanding problems with our workplace system that need to be addressed."
These five bills include two involving the ABCC as well as others introducing registered organisation reforms, implementing new protections for workers, and protecting volunteers affected by Victorian government's collective deal with the firefighters union.
"AMMA is calling on the government to pursue its clearly foreshadowed changes while simultaneously implementing the Productivity Commission's recommendations to improve Australia's workplace relations framework."
Talking to
HC
, Knott highlighted key areas that the government should prioritise.
"AMMA would like to see better focusing of enterprise agreements on employment matters most relevant to employers and employees and not on claims relating to how the unions do business," he said.
"Another priority must be restoring balance and practicality to the powers of trade unions to enter employer workplaces."
Related stories:
Election limbo leaves workplace policies hanging
Fire chief raises "serious concerns" in ongoing union battle
Repair not replacement – what the proposed Fair Work Act changes mean for you