HRD talks to barrister Ian Neil about a landmark case involving an employee death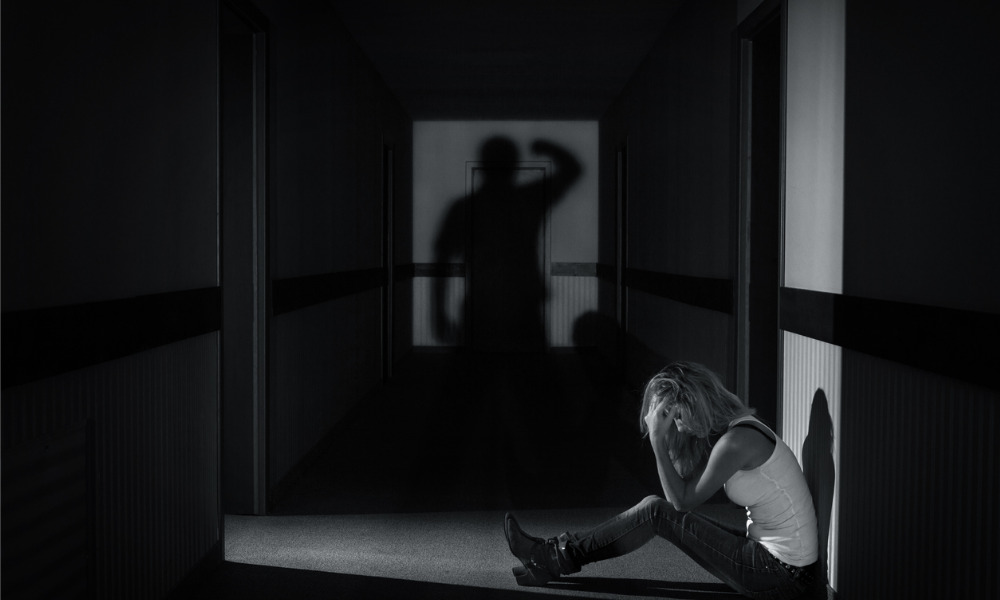 In 2010, Michel Carroll was tragically killed by her partner Steven Leslie Hill.
The incident occurred in the bedroom of the home, where they both worked for a financial advisory business.
Hill was charged with her murder but found not guilty on grounds of mental illness. He was found to have suffered from paranoid delusions about Carroll conspiring to steal his clients.
Carroll's children filed a suit in 2017, arguing that her work had been a "substantial contributing factor" in her death. They claimed Carrol had been killed in the home where she worked and that the incident had happened during business hours.
Earlier this year, Carroll's children were granted an award from the NSW Workers Compensation Nominal Insurer. Her children were paid $450,000 in death benefits.
Read more: Domestic violence comes out of the darkness
With the COVID-19 pandemic resulting in many employees working remotely, attention has now turned to what employers can do to ensure workers are safe in their homes.
This particular case has shown that if employees suffer home-based injury in the course of their employment, they are potentially entitled to significant benefits payable by their employer.
According to industrial and employment law barrister Ian Neil SC, the case is a "very powerful demonstration that an employee's home can be their place of work".
The Court of Appeal found that Carroll's death occurred during the course of her employment, arose out of her employment, and that her employment was a substantial factor relating to her death.
"Since the home has become the employee's place of work, then all of the health and safety obligations that are attached to the workplace also apply to the home environment," explained Neil.
Work Health and Safety Laws state that the workplace is defined as a place where work occurs. Therefore, employers still have a duty of care even if employees are working from home.
"In this case, Carroll was covered by worker's compensation legislation while she was working at home, which was the major point of the case," said Neil.
However, Neil said the implications of the case extend beyond that.
"Employers have a statutory and common law obligation to provide a safe place of work for their employees and a safe system of work," he said.
And given the rates of domestic violence in Australia have increased since the COVID-19 pandemic began, facilitating a healthy and safe environment for employees has never been more important.
Research by the Australian Institute of Criminology found one in 10 Australian women in a relationship have experienced domestic violence during the coronavirus crisis.
Many women reported it was the first time their partner had been violent, while others said the violence was gradually getting worse.
For 33% of these women, this was the first time they had experienced physical or sexual violence within their relationship.
Read more: Mining giant announces domestic violence package
Due to the COVID-19 pandemic, health and safety obligations now extend to areas that are difficult for employers to control, added Neil.
In this particular circumstance, Carroll was on-call from about 7:30 am and expected to answer phone calls. Her bedroom also contained work files and she worked throughout the house.
Neil said the case is a lesson for organisations to become much more aware about their obligations to provide a healthy and safe place to work.
This might involve having ongoing conversations with employees regarding their work set up and providing a health and safety checklist for working from home.
Further steps employers can take to look after their employees at home include:
responding appropriately to signs a worker may be struggling, e.g. changed behaviour
providing workers with a point of contact to discuss their concerns and to find workplace information in a central place
offering your workers flexibility, such as with their work hours, where possible
Neil said nobody would doubt that employers have an obligation to provide satisfactory equipment to their employees when they are working in an office and the same approach should be applied when employees are working from home.
"It is no good saying to a worker: 'Provide your own desk, chair, computer and equipment. We, the employer, won't get involved in the choices you make. We won't take any steps to satisfy ourselves that you are safe and not exposed to a risk of injury' – that won't be good enough."